On 6 February 2019, the States Times Review/Singapore Herald alleged that the Singapore Tourism Board had announced that it was considering a gay parade at Orchard Road, in a bid to boost tourism in Singapore.
This is untrue.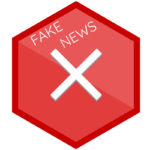 On 30 January 2019, the Urban Redevelopment Authority, Singapore Tourism Board and the National Parks Board jointly announced plans to rejuvenate Orchard Road. However, it was in the context of finding new ideas and experiences.
None of the aforementioned agencies stated any intention of having a gay parade. This is, in any event, highly unlikely since Singapore still upholds laws against sexual acts between male homosexuals.
See the full details of the announcements made by the aforesaid government agencies here and here.