We came across this post on Twitter:
The post, which includes a video showing people standing in a line with their hands handcuffed and armed police guarding them was posted on 13 July, 2022. According to the caption, the people captured in the video are Chinese citizens who were handcuffed and forced to take their daily mandatory Covid test.
For context, China has stringent isolation and lockdown rules for Covid-19, where they follow a "zero covid" strategy. Strict lockdowns and restrictions have been common in the country due to this strict no-tolerance strategy in response to the virus.
When we conducted a reverse image search and keyword search on the incident however, we found that AFP fact check found that the video had nothing to do with Covid testing but was rather a pornography ring bust in China. According to the fact check, an article published on the raid described it as having occurred in Chengguan district, where the raid had been conducted on 25 April, 2022. The screenshots below compare the video and pictures from the article, showing the locations to be similar and the caption of the video to be misleading.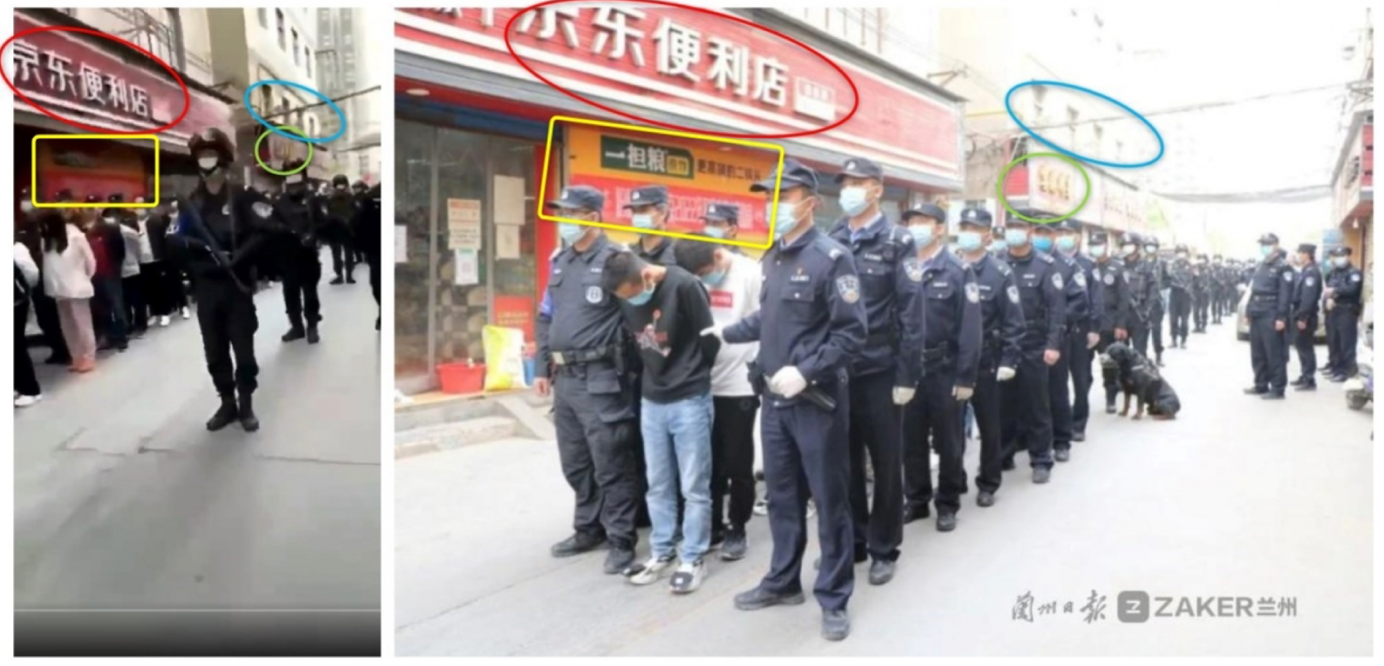 Based on the evidence that shows the true nature of the video as being part of a raid on a pornography ring then, the claim that Chinese citizens are being handcuffed to undergo Covid-19 tests in China is false.
While this specific claim is false, forced Covid testing through mass testing drives are still a prevalent part of daily life in China, due to the countries zero-tolerance claim on the virus. Recently, Shanghai residents were made to undergo weekly nucleic acid tests from June 15 to the end of July 2022, with the threat of building-specific lockdowns should even one positive case be detected. In a bid to enforce the zero-covid policy as well, the Chinese police had paraded Covid rule-breakers down the streets of Jingxi in December 2021 to deter further "Covid-related crimes".