We came across this video being circulated on WhatsApp:
In the video, we see an individual making aggressive gestures at what appears to be airport staff. He is later seen throwing and kicking objects in the vicinity.
A watermark (in large, green text) on the video states: "Changi airport lastest" (sic), implying that this incident happened at Changi Airport. However, we also see another watermark which reveals that the video was first shared on Tiktok by user @michaelrapaport.
At first glance, there are already clues that this might not have happened in Singapore's Changi Airport. For one, the exit signs do not look like the standard 'white text on a green background' ones we see in Singapore.
When we did a search for the Tiktok user's account, we see the original video without the green text: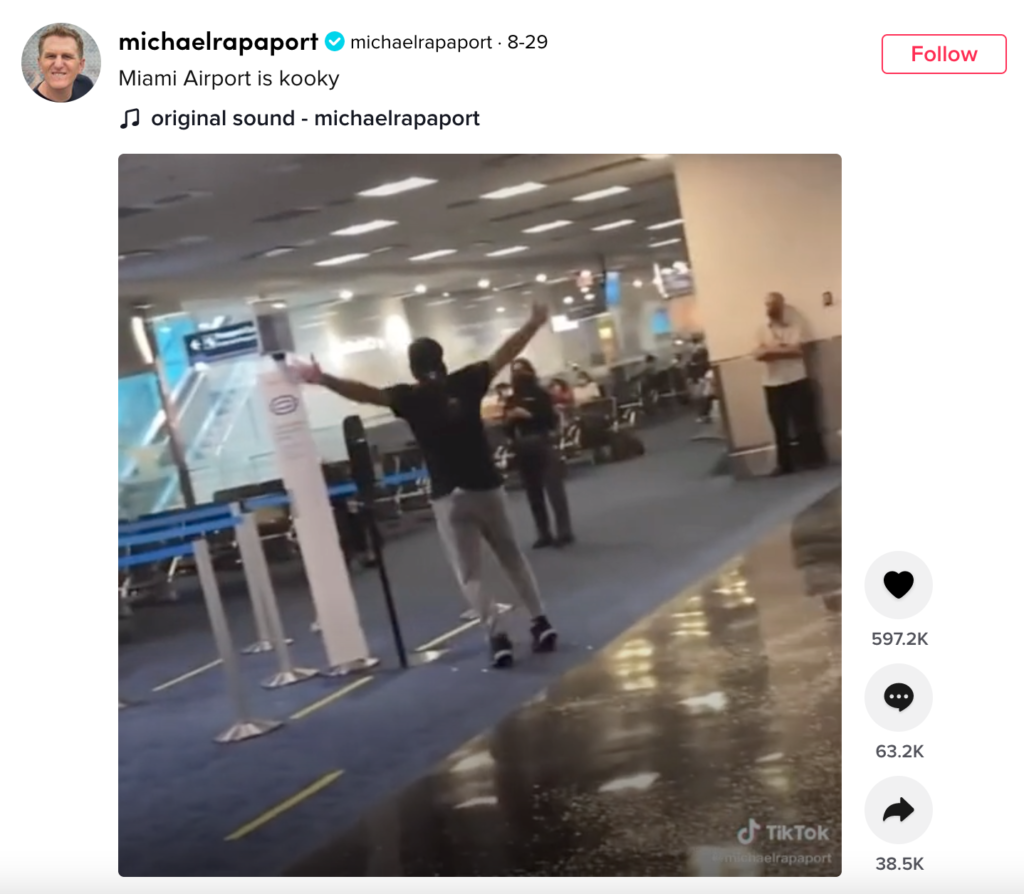 We also see the caption: "Miami Airport is kooky" – an indication that the video was actually taken in Miami, not Singapore.
When we did a search for images of Miami Airport, we see that it looks very similar to the scene in the video – down to the blue carpet, black leather seats, and red and white exit signs: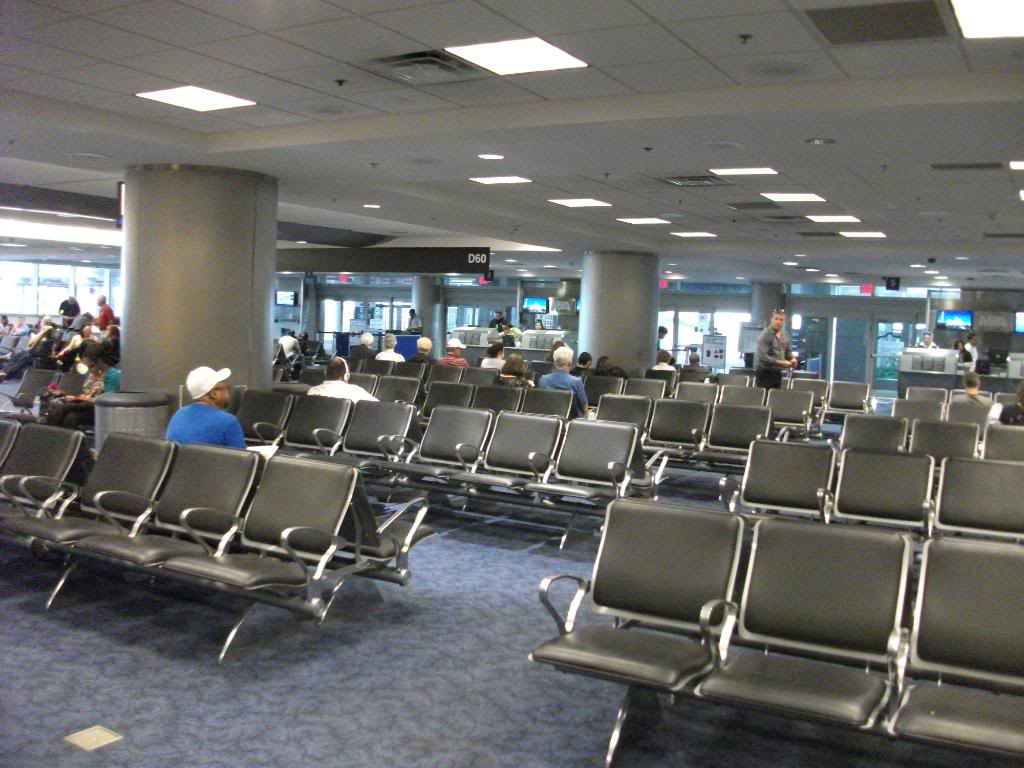 We also found out that this isn't the first time in this year that a brawl happened at Miami Airport.
Regardless, the claim that this brawl happened in Singapore's Changi Airport is false.