We came across this post on the HardwareZone forums:
The post questions if India is safer than Singapore as their COVID-19 standard is ranked as a level 2 or moderate level according to the Centers for Disease Control and Prevention (CDC), while Singapore is ranked at a level 3 or high level of COVID-19.
Does this tell the full story?
When we conducted further research on this, we found that the CDC website did indeed list Singapore as having a higher standard of COVID as compared to India, along with a link that shows how a destination's travel health notice level is determined.
According to the CDC site, data from the World Health Organization is utilised to determine the travel health notice standard of a country, with the primary criteria used being incidence rate (cumulative new cases over the past 28 days per 100,000 population) and new case trajectory (if daily new cases increased, decreased, or remained stable over the past 28 days).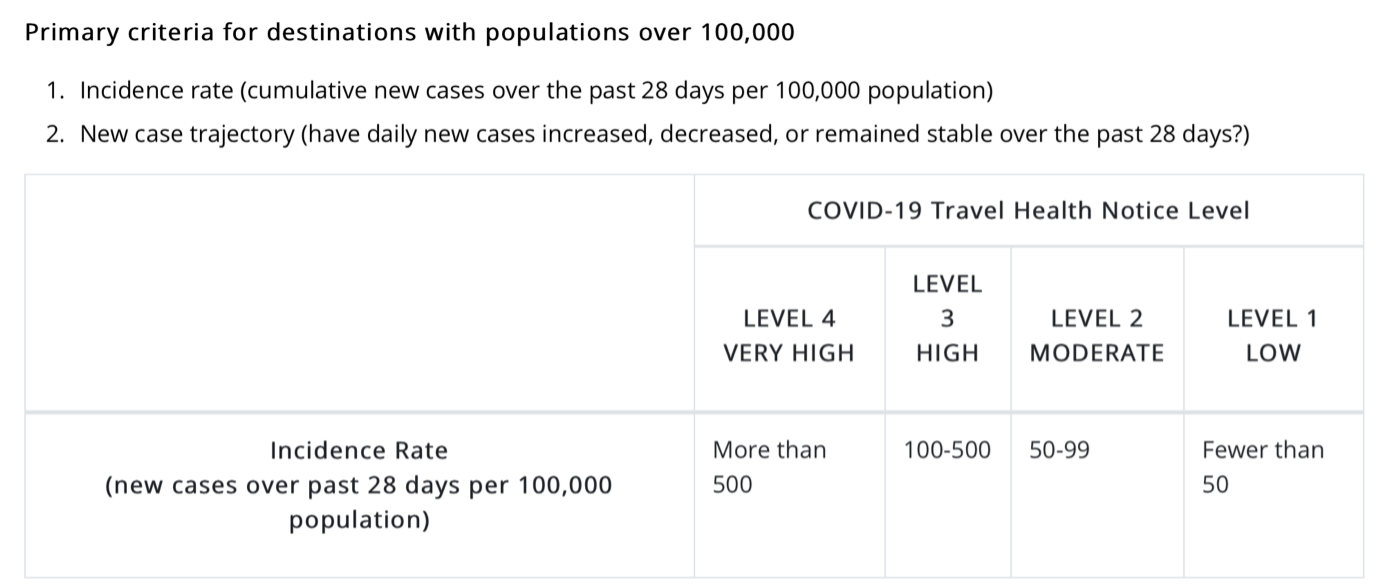 Charting the infection rates from Our World in Data, a scientific online publication, we compared the daily new confirmed COVID-19 cases per million people between India and Singapore, finding that Singapore has more than 250 cases per million as compared to around 20 per million for India. Along with this, the rate of confirmed cases has declined significantly in India, while in Singapore, the number has conversely increased. This has thus resulted in the differences between travel health notice levels between both countries.
However, taking the CDC standards for each country to perceive their safety takes a detrimentally simplistic view of the COVID-19 situations between the two countries. According to Our World in Data, India has had the second-most cases of COVID in the world, with 18,870 new cases on 28 September 2021 as compared to Singapore which had 2,236 cases. When comparing vaccination data between the countries, Singapore has substantially more people who are either fully or partially vaccinated with 79% of its population. In contrast, India has only 46% of its population fully or partially vaccinated against COVID-19.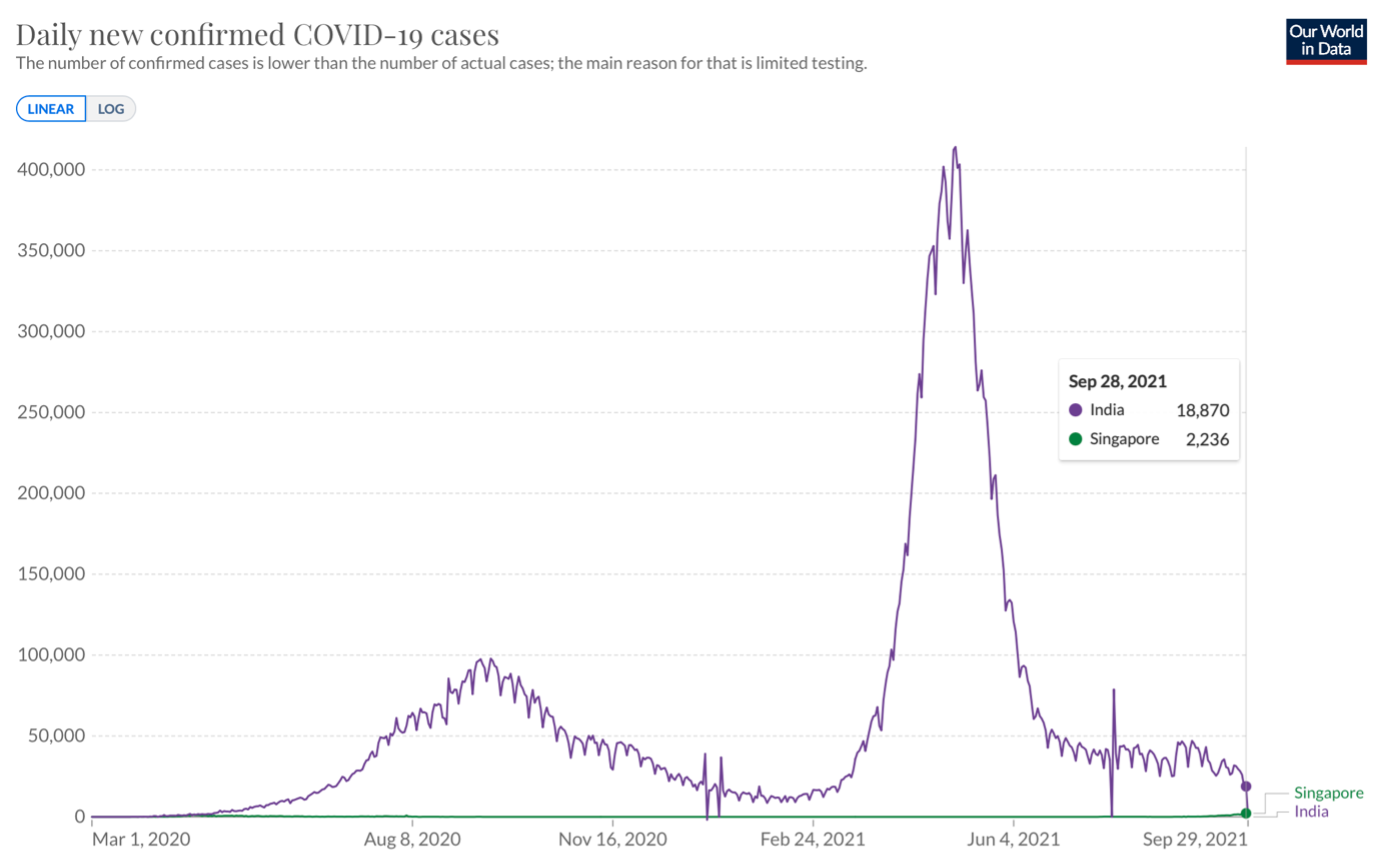 In conclusion, the Travel Health Notice level for Singapore is higher due to the recent rise in COVID cases compared to the decline in cases seen in India. However, looking at data on we can see that Singapore has a higher percentage of its population vaccinated, along with less confirmed daily cases. While there are different measures to arrive at the "safety" of a destination in terms to the Covid-19 situation, there is no universal methodology to calculate whether one location is safer than another, thus it is impossible to conclude that either country is objectively safer than the other. Although it is true that India has a lower Travel Health Notice rating than Singapore, it is currently unproven that India is safer than Singapore to travel to.