The United States of America has a new president, and current POTUS Joe Biden told reporters at the White House that outgoing president Donald Trump left him a "very generous letter" in the Oval Office, a tradition started by former President Ronald Reagan for his vice president George H.W. Bush.
The letter came as a somewhat pleasant surprise, given how Mr Trump had failed to maintain other traditions like communicating with and attending the inauguration of his successor.
Added President Biden about the letter: "Because it's private, I will not talk about it until I talk to him."
The White House is also remaining tight-lipped about the contents of the letter, with spokesperson Judd Deere simply telling USA Today that "it's a letter between (presidents) 45 and 46".
Due to this, social media has been rife with speculations of what the contents of the letter could be. An image, purportedly of the letter that Mr Trump left for President Biden, is being shared widely. Here's a tweet that uploaded the image of the alleged letter:
A factcheck by PolitiFact has linked the source of the image to a blog on a particular simonparkes.org, posted on 20 January 2021. The post writes: "I was sent this 5pm British time – And asked not to share for 1 hour. This Trump letter was left on the President's desk for Biden." along with the image of the letter. It is not certain how the author of the blog managed to get a copy of what he claims is the letter written by Mr Trump.
The factcheck by PolitiFact pointed out that the letter does not use the same seal featured in other official letters Trump sent, and the format of the date is also different when compared with letters from Trump that have been made public.
PolitiFact added that White House spokesperson Deere did not respond to their questions about the post.
Given the lack of evidence that this is indeed what was written in Mr Trump's letter and the lack of clarification from Deere, the claim is therefore likely false.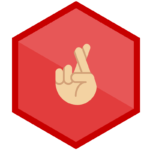 It is amusing to note, however, other obviously satirical takes on the letter.
Here's one from local media site SGAG: