We received the following image from a tip on WhatsApp:
The image seems to show the website of Singapore's Ministry of Home Affairs (MHA) translated into Bahasa Indonesia, overlaid with graphics that contain text and a photo.
When translated, we found the content of the image to mean the following:
'[Top Graphic]: Singapore Ministry of Home Affairs official website
Press Release
MHA's statement in response to media questions about Lukas Enembe and the Free Papuan group
Published: 17 May 2022
The Ministry of Home Affairs ensures that the Governor of Indonesia, Papua Province, Lukas Enembe, who enters Singapore via Changi Airport at the end of April 2022 will be immediately deported based on Singapore government regulations.
Lukas Enembe has spread unacceptable acts of radicalism in Papua (the Free Papua Movement). Lukas Enembe openly called Indonesia an enemy of the Papuan people. Lukas Enembe has proclaimed Papua as an independent country which is not recognized by international law. Lukas said that human rights violations in Papua were carried out by the Indonesian government more than something that was a lie. Lukas is a bad influence on Singaporeans for the 'independence' movement they can't be proud of.
Entry of a visitor to Singapore is neither automatic nor entitlement. Each case is judged on its own merit. While Lukas Enembe tried to enter Singapore by pretending to be doing pain medication. The Singapore government takes seriously everyone who advocates violence and/or supports radicalism and communism. Lukas and his traveling companions were denied entry to Singapore.
[Bottom Graphic]: The Singapore Ministry of Home Affairs website capture has been translated into Indonesian. Like Abdul Somad, Lukas Enembe (governor of Papua) will soon be deported in Singapore for spreading the idea of free Papuan radicalism in the land of the thousand and one prohibitions.'
When we looked up information on Lukas Enembe's visits to Singapore, we found that the Papuan governor had indeed visited Singapore recently. Reports from Indonesian websites indicate that Enembe had visited Singapore on 9 May 2021, with the endorsement of the Indonesian Minister of Home Affairs, to seek medical treatment for an undisclosed condition.
ANTARA reports that he was admitted to Mount Elizabeth hospital on 25 May 2021, and returned to Indonesia on 1 July 2021 after the completion of his treatment. CNN Indonesia also reported that Enembe had received regular medical checkups in Singapore during the Christmas and New Year holidays at the end of 2021, before returning to the Papuan capital Jayapura on 24 January 2022 after a period of quarantine in Jakarta.
Furthermore, we found that Enembe had been deported from Papua New Guinea (PNG) in 2021 after entering the country using a traditional road; the governor admitted to entering PNG via the traditional road but claimed that he had been forced to do so in order to seek medical treatment for his illness at the PNG township of Vanimo. There is, however, no evidence that Enembe had ever been deported from Singapore.
We referred to the Ministry of Home Affairs (MHA) website to investigate these claims. When we checked MHA's page for press releases, we did not find any press releases that related to the claims made in the post, with the only press release on 17 May being that related to the denial of entry of the Indonesian preacher Abdul Somad.
The post also makes the claim that the 'deportation' of Enembe was similar to the acts taken against Somad. As we featured on our website yesterday, Somad had not been deported, but instead denied entry into Singapore–deportation requires one to have entered first before being returned to their home country.
As the document in the post repeats claims that have already been debunked, it can be confirmed to be fake. With no corroborating evidence from credible sources, the claim that Lukas Enembe was deported from Singapore is therefore likely false. We have reached out to MHA for comment, and we will update the article when we receive a response.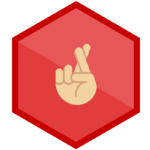 Digging further into the purported reasoning for deportation, it is true that Enembe has supported greater political rights in Papua. For example, after protests erupted in Papua in 2019 over perceived ethnic discrimination and calls for independence, Enembe met with Indonesian President Joko Widodo and later told reporters that the calls for an independence referendum were 'the peoples' aspiration'. He had also established a human rights legal team to protect the rights of Papuan indigenous people.
However, we found no evidence to support the claims that Enembe had supported radicalism or communism. There was no evidence that Enembe had spread 'unacceptable acts of radicalism', called Indonesia an 'enemy of the Papuan people', proclaimed Papua as an 'independent country', or spoken on the truth of reports on human rights violations in Papua.
In fact, Enembe and separatist groups in Papua have diverged on key issues, including whether to support the extension of special autonomy status for Papua and West Papua as part of Indonesia, which would contradict the push by nationalist groups for self-determination and independence.
The claims that Enembe sympathises with separatists appears to originate from reports from events in 2018, when separatist rebels killed multiple workers in Papua, and the Indonesian Army responded in an extensive military operation that was criticised internationally for its indiscriminate targeting of civilians and human rights violations. 
Enembe had made a request of Indonesian President Widodo to suspend the operation as it had 'traumatised the community… resulting in them seeking refuge in the forest'. In response, a military spokesman equated this as support for separatists, stating, 'if the governor, Lukas Enembe, poses in support of the Free Papua Movement… he has violated state law and should be prosecuted'.
As we pointed out yesterday, some supporters of Somad have displayed nationalist sentiments in their social media comments expressing support for the preacher. The claims of a Papuan governor being deported immediately after Somad was denied entry into Singapore may be an effort, driven by nationalist sentiment, to discredit a political figure in a growing flashpoint in Indonesian politics.
However, as there is no evidence for Enembe's support for radicalism, these claims are therefore also likely false.