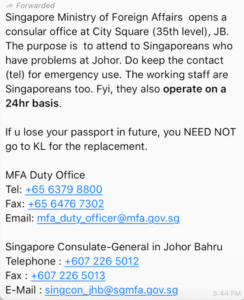 If you've been receiving a Whatsapp message claiming that the Ministry of Foreign Affairs (MFA Singapore) has set up its Johor Bahru consular office in JB's City Square Mall, do note… It's fake news!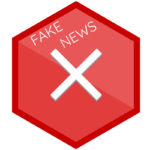 The exact same fake news started spreading in June 2018, but MFA Singapore quickly confirmed on 21 June 2018 that the information was false.
Surprising to see that this old fake news is re-circulating now! Be on guard against it.
All you need to know about MFA Singapore in Johor Bahru is here.