No, it did not.
This morning, we came across news informing that there was a fake WhatsApp message circulating. The WhatsApp message purporting to be from ELD claimed that ELD was hiring up to 500 temporary workers for an upcoming general election project between September and October.
This also appeared to be a phishing request as it asked for personal particulars from would-be victims.
Various independent news outlets have carried the statement from the ELD informing that the WhatsApp message is fake. Read here and here.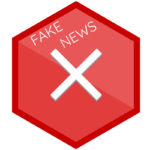 We should also highlight that there is no information presently on when a general election will be taking place in Singapore.
Kindly take note!