We came across this post on Facebook: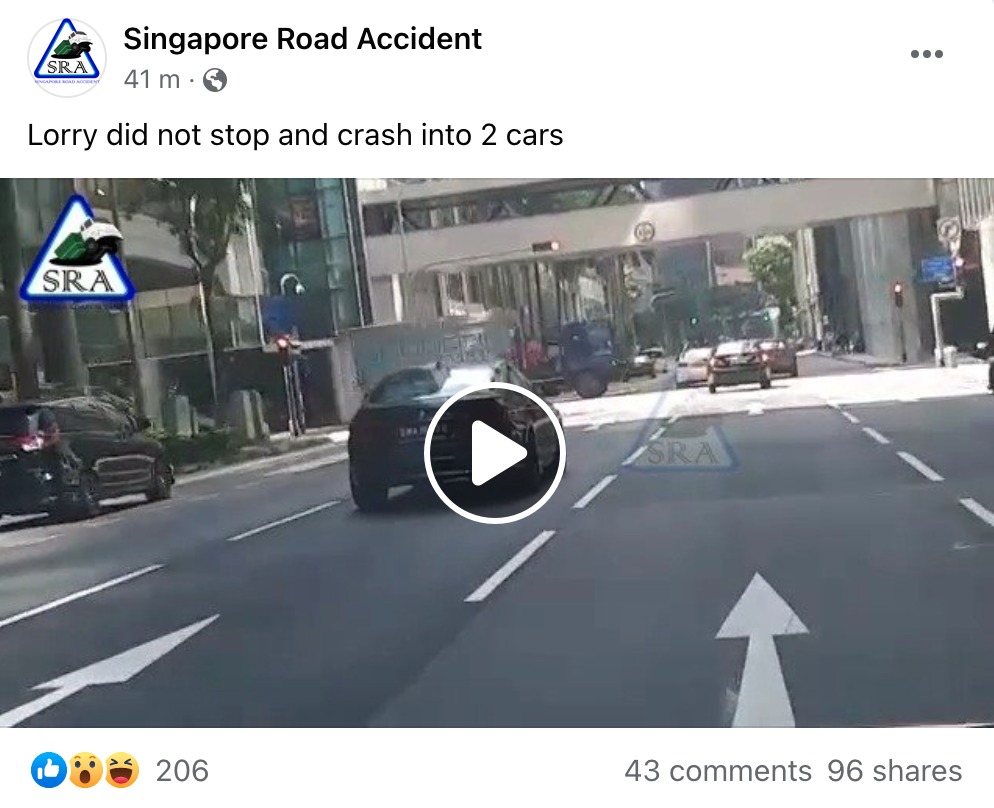 Below is the video in full:
In the video, we see a lorry crash into two cars on what appears to be a road in Singapore. The traffic lights also seem to be out of order, and only flashing red.
In the background, we hear an individual (presumably the one who's taking the video) exclaiming: "Woo…power lah!" We also hear another individual saying "Keep moving, keep moving" on what sounds like a loudhailer.
Like a K-drama?
In the comments, we already see netizens pointing out that the video was taken out of context, and that the footage is actually taken during the shooting of a scene in a Korean drama:
Another netizen shares a link to an article on MustShareNews which reported that this video was initially shared by another Singapore-based Facebook group, SG Road Vigilante (SGRV), who allegedly said that the incident occurred on 3 July at the junction between Robinson Road and McCallum Street.
However, it was later clarified that the accident was "just for a scene in the upcoming Korean drama series Little Women". Quoting The Straits Times, the crew had reportedly cordoned off a stretch of Robinson Road from Capital Tower to Lau Pa Sat for filming.
Therefore, it is false that this was a legitimate accident involving two cars and a lorry, as it was done in an extremely controlled environment and for a drama shoot.
If you still don't believe us, check out Little Women when it hits Netflix next month!