The Singapore Police Force's social media channels are certainly feeling some heat.  This is regarding an incident involving one Alex Yeung, a Hong Kong resident, whose passport has been impounded in Singapore, pending investigations.
Now Alex Yeung is a pro-China supporter, and his popular views regarding the ongoing HK protests have earned him both praise and contempt alike.
In the online space, it appears that many are suggesting that he has been wrongfully arrested by the Singapore Police and are actively encouraging taking steps to "pressure" the Singapore government into releasing him.  See some of these views here:
[請推爆] 新加坡駐港領事Facebook迎救華記行動

請到新加坡領事facebook以愛国者身份聲援華記Alex Yeung
一定要搞大佢先救到佢呀

例:
犯我中华,虽远必诛。
声援爱国华记。
没有中国,新加坡人都吃粪便了!快放爱国华记,不然中国必然强烈反制。https://t.co/BV0o6y51fL pic.twitter.com/7b7yUOeGbh

— 83 地獄里的天使 23 (@JTPXLBKFcDzbRWX) 5 November 2019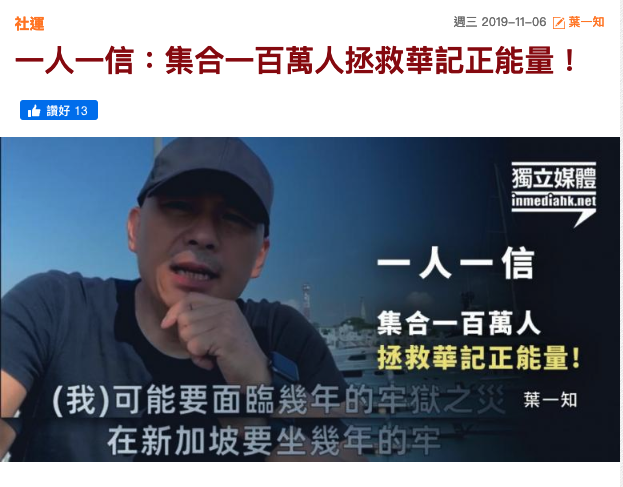 (See the link here)
The above views are misleading for suggesting that Alex has been arrested, or that he will go to jail.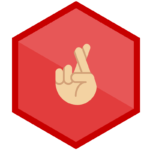 As per the SPF's clarification, they have said that:
"Currently, Yeung's passport has been impounded while he is assisting the Police with ongoing investigations. He is, however, neither arrested nor in Police custody, and is free to go about his activities within Singapore."
We also add that Alex has said himself on his Youtube channel that he has not been arrested, and he is merely undergoing investigations.  In his latest video, Alex has urged supporters not to drag the matter out as being a problem of the Singapore government or even the Chinese government.  The matter has nothing to do with either government (presumably relating to their position in respect of the HK riots), and he is assisting with investigations – as agreed by him, in his own words.  We note that Alex mentions that he is not turning to the Chinese embassy in Singapore for any assistance.
[Update: On 21 November, it has been
reported
that the Singapore Police Force (SPF) has issued a stern warning to Alex Yeung for organising a public assembly without a police permit. He has subsequently been repatriated and banned from entering the country unless prior permission is obtained.]