Towards the evening of Friday 23 August 2019, we came across posts on Reddit, Instagram and messages on Whatsapp claiming that the Omega secret society was making a comeback, and that they were gathering in groups around the Tampines and Yishun areas.  In addition to seeking to recruit members, if refused, these groups would beat up men who refused them.  They could possibly also rape women.
Apparently there are also other messages saying that another gang known as the "salakau" gang is also making a comeback (see here).
Please note that these messages are false.  There has been no evidence of any such comeback by the Omega Gang.
The Omega Gang is a famous secret society in Singapore which came into existence sometime in 1989.  It is made up exclusively of male Malay-muslims.
The 'Salakau' gang is another famous secret society in Singapore that had a history dating back even earlier than the Omega gang.  Its name is a mandarin dialect pronunciation of the numbers "3", "6" and "9".  The gang is made up predominantly of Chinese members but did not restrict membership exclusively to Chinese.
There is no evidence of any comeback by either gang and the Singapore Police Force has issued a press release on Saturday (24 August 2019) to clarify that there is no such gang activity taking place (either the Omega or Salakau gangs).
The messages that we have seen are set out below, and our analysis further down after the messages: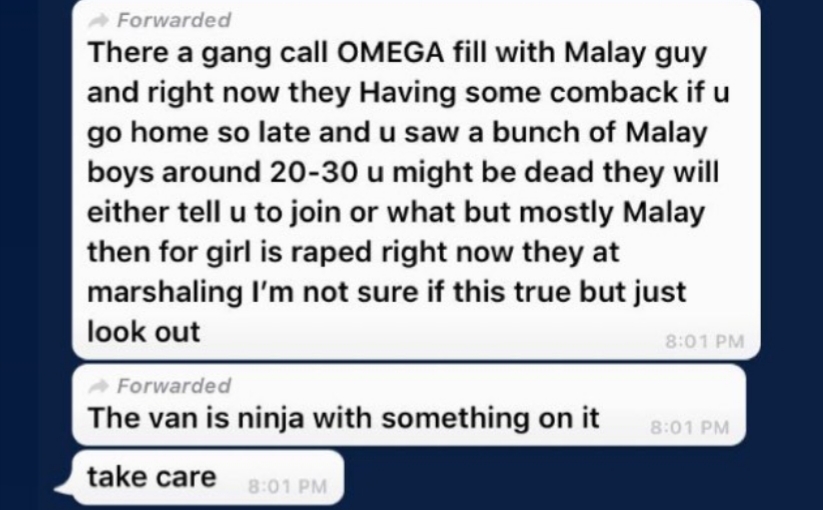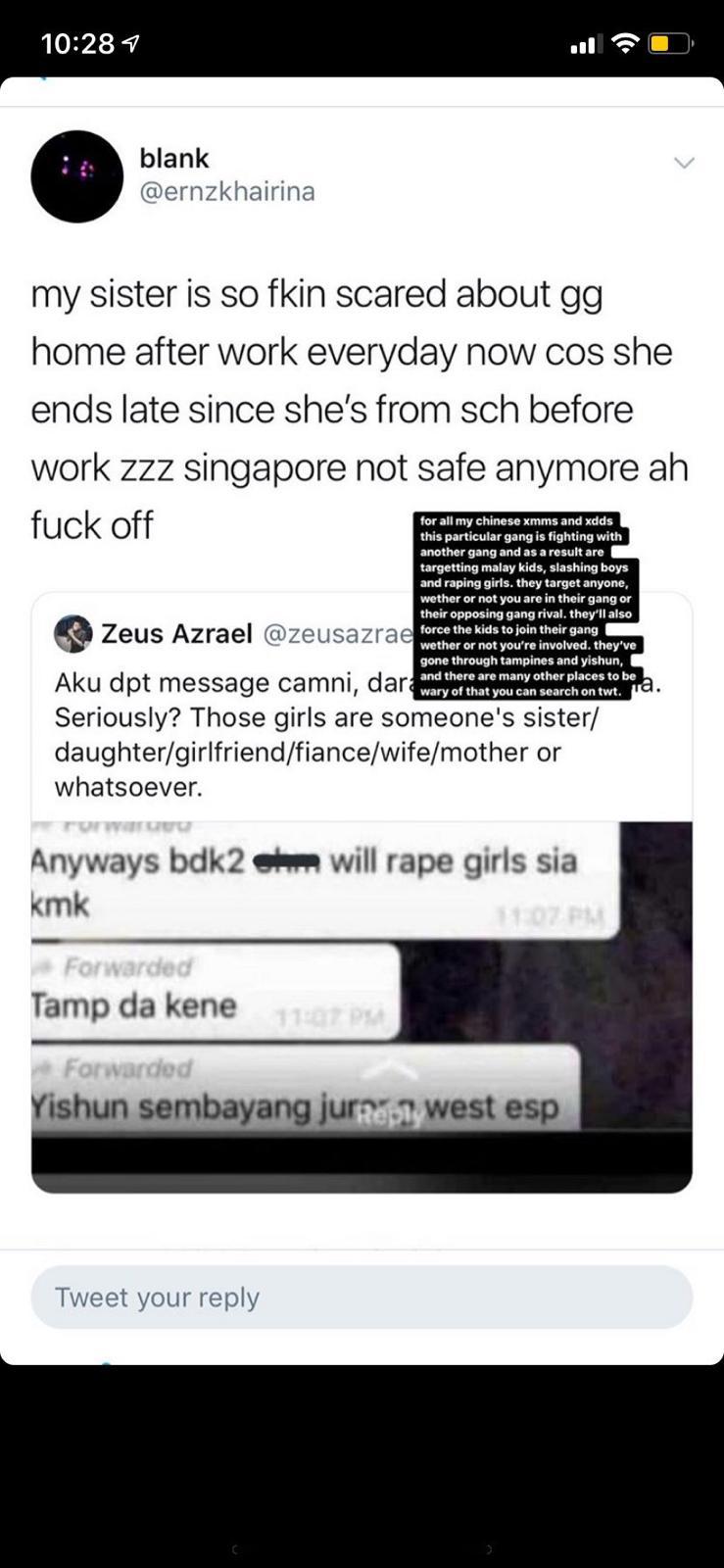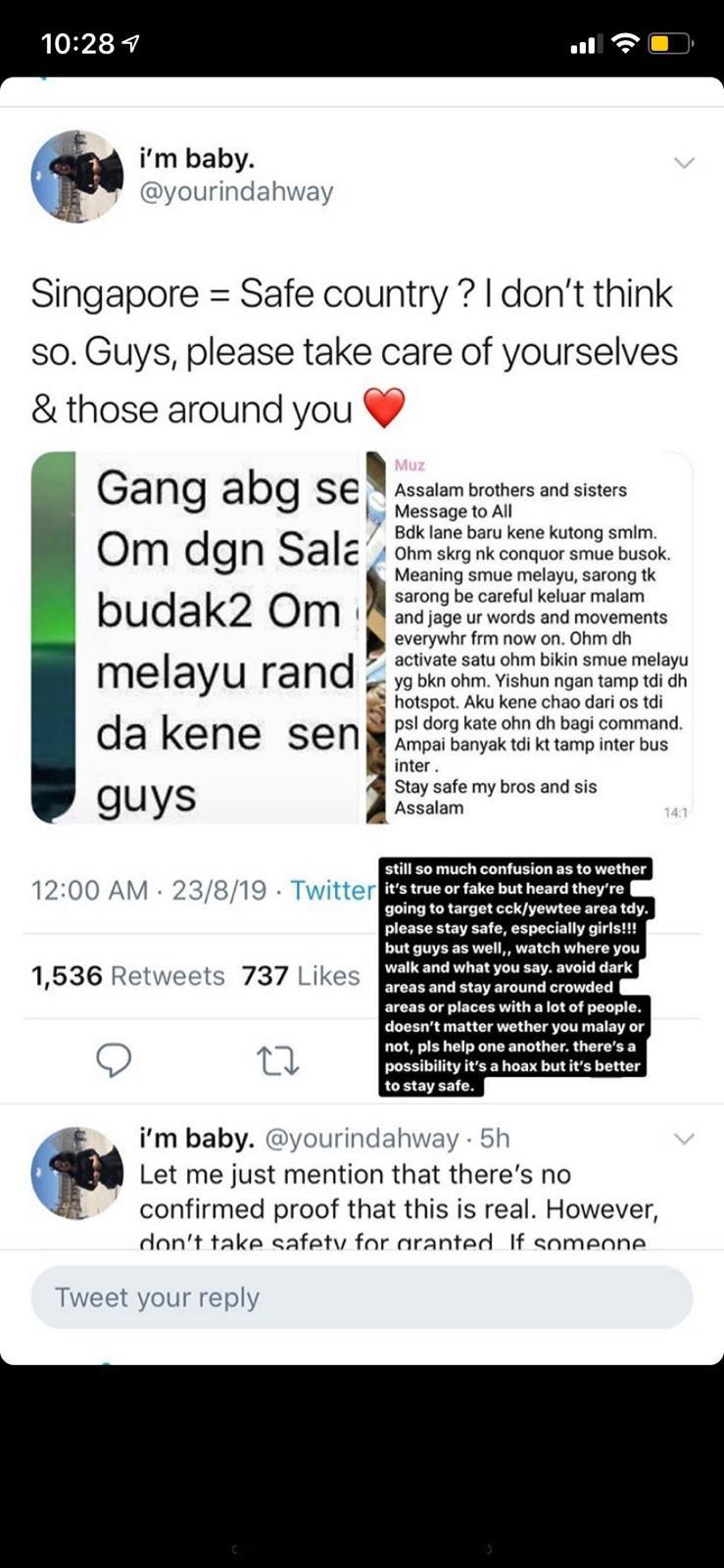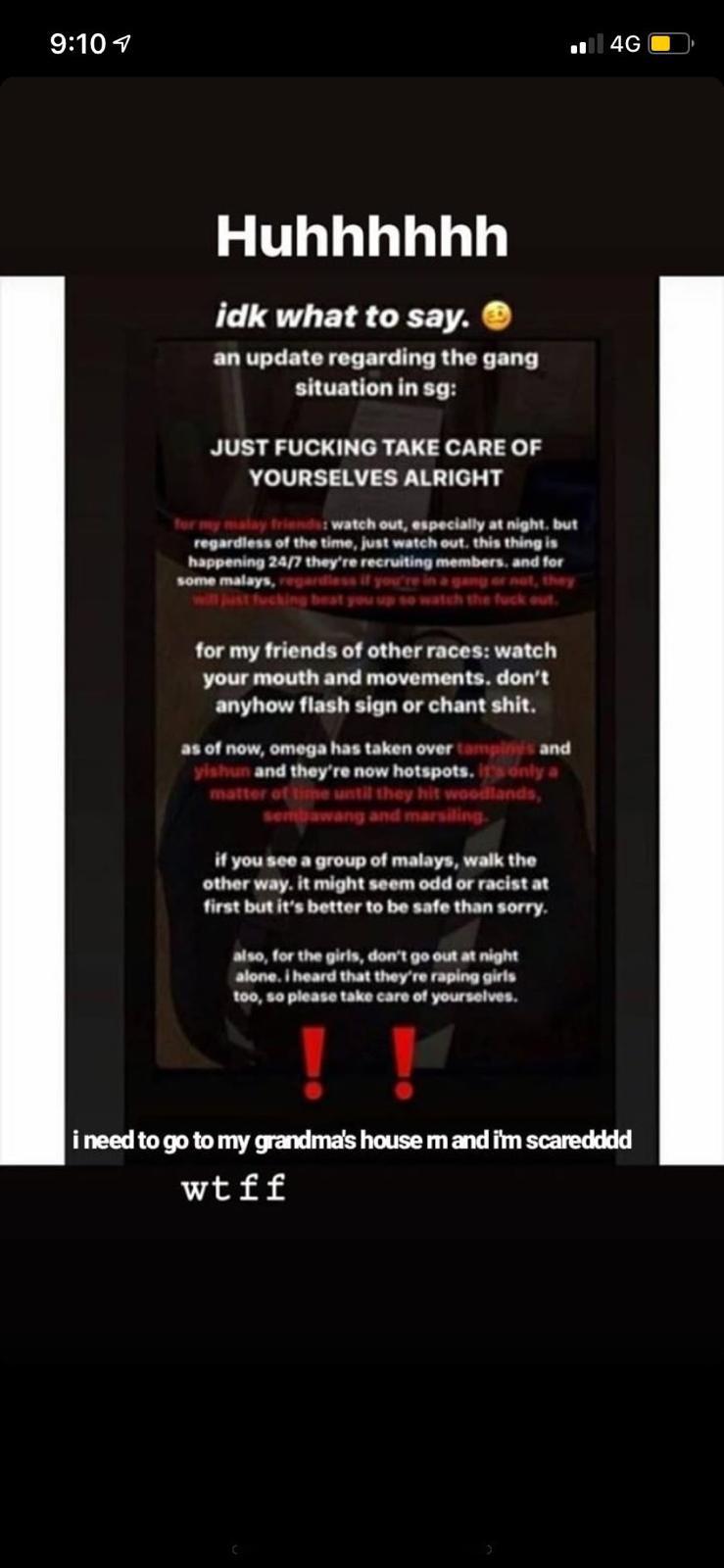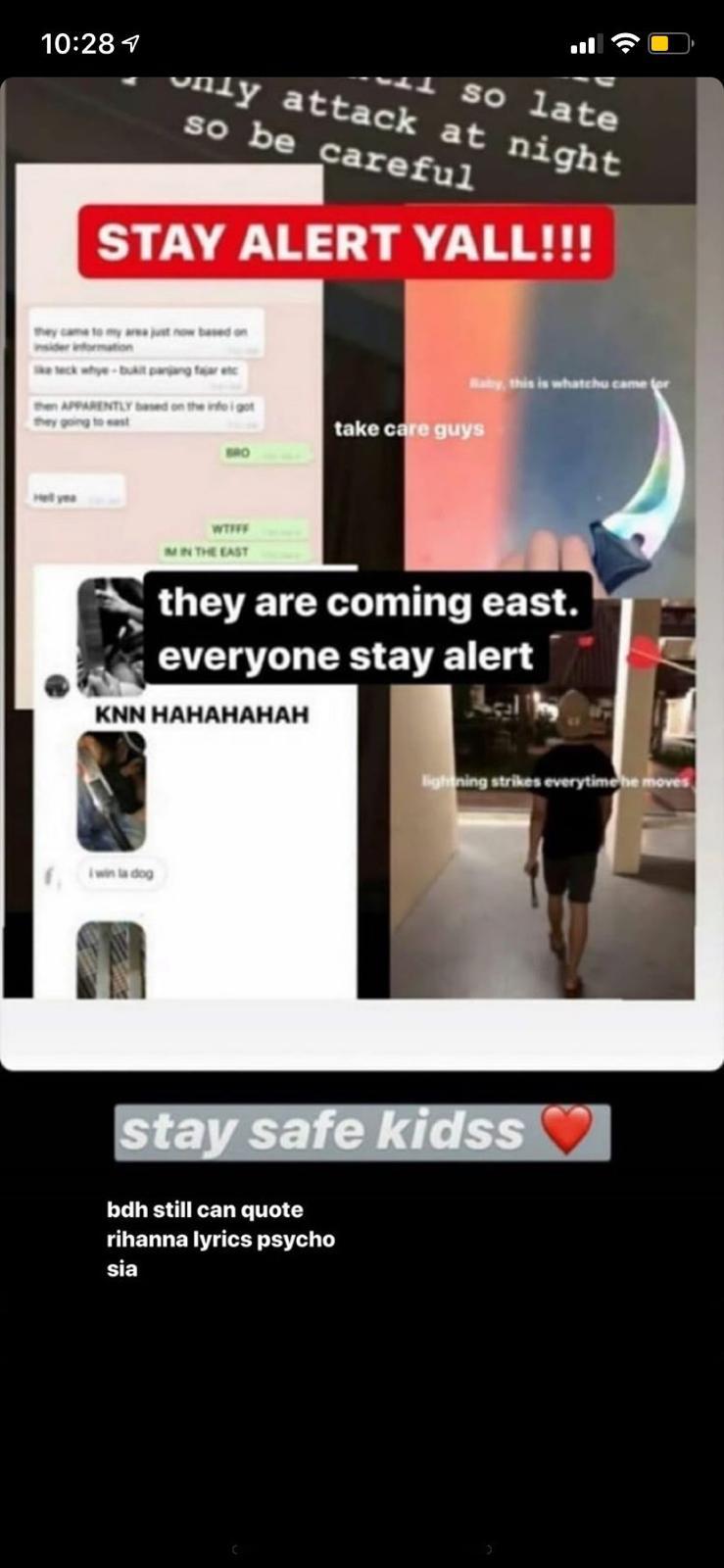 Why we agree that the messages are fake
First, the Singapore Police Force has issued a press release clarifying that their investigation has shown that the content of the messages is false.
In addition to the Police's message, we noticed that so far, some social media accounts claim to have video evidence of the recruitment taking place by these gangs.  However, such evidence has been debunked.
See an example of such alleged video evidence here.
Shortly after the video was posted, others in the online community countered to say that the video was misleading and that it actually only showed a group of people engaging in Dikir Barat, which is a musical form native to the Malay Peninsula, involving singing in groups.
to whoever seen this video. pls dont jump to conclusions… its just us #MakyongKedekFamily a dikir barat group who just finished our training for the upcoming competition. https://t.co/W67nAcjkSB

— AMIRUL ASHRAF IYUN (@AmirulAshrafIyu) August 23, 2019
See also, an Observer+ video on the matter here.  In other words, there is no evidence whatsoever about any gang activity taking place.
We also observe that in Singapore, the Secret Societies Branch of the Singapore Police Force has a fearsome reputation, backed by the Criminal Law (Temporary Provisions) Act (the "CLPTA") (which has been 'temporary' for over 4 decades to date).
The CLTPA allows for the detention of suspected criminals without trial for the sake of "public safety, peace and good order". In 2017, the total detainee population in Singapore's prisons under the CLPTA was 103.  The vast majority, being 86 of them, were jailed for secret society activities. These have been the majority since 2015.  As a former gang member has said in a CNA interview in April, 2018:
"Most gang members fear detention (without trial) – they all know they'll be in prison for an unknown period."
Read more here.
Accordingly, there is plenty of reason to doubt that the gangs would engage in such activities which would have drawn such unwanted attention to themselves.  Given the above, it is plain that we should regard the allegations made regarding the Omega gang as false.  Police investigations on the perpetrator(s) of the messages are ongoing, and we expect to be able to update with more information shortly.