Today, we came across two images on Facebook, allegedly depicting hateful messages targeted towards Prime Minister Lee Hsien Loong and Singapore's People's Action Party (PAP) spray painted on the glass panels of a DBS bank branch in Hong Kong.
DBS has confirmed that this incident took place at one of their branches in Hong Kong, as reported by TODAY and CNA.
In light of this, we rate this claim as true.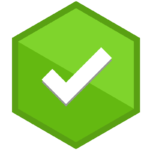 This comes just a day after the viral circulation of a misleading video of irate protestors burning down one of the bank's branches at Yee Wo Street in Causeway Bay. With protests in Hong Kong reaching its 8-month mark soon, the Singapore-based financial institution has increasingly been called into picture of late, garnering attention as a focal point for hunkering protesters to express outward dissent and resentment.