1. Choosing the Allegations to be FactChecked
We start off by examining the various allegations that have been made in the last 24 hours, and decide depending on how important is the subject matter of which an allegation has been made, how popular the subject matter of the allegation is, the public impact if the allegation is believed/debunked, and the amount of effort it would take to conclusively fact-check an allegation to our standards.
2. Verifying the Allegations – A Summary (See our complete methodology in the PDF documents below)
Allegations can be in the form of visual representations (pictures and videos), soundbites (taken from a podcast for example or simply aired on YouTube), and in the usual form, words.
The first stage is to determine if the medium of the allegation is genuine – e.g. if shown a picture of a purported riot, whether the picture source was edited (potentially leaving out material details), whether it was a stock image used to falsely inform the audience of a particular event. If it was a statement from a source, we verify if indeed the source provided this statement.
The second stage is to verify the truth of the statement/picture itself. Here's how we do it:
Where a primary source is within reach, we seek the primary source's confirmation on the meaning of the allegation. We will publish the answer or the lack of one.

Where we are unable to confirm with the primary source, we will check with as many independent secondary sources as possible to test the veracity of the allegation.

Where neither primary nor secondary sources are available and it is unclear if an allegation is true/false, we will state that the allegation is unsupported.

We will also highlight where an allegation is technically true, but the maker of the allegation has chosen to give one context, where several other contexts are available.
3. Reaching out
The third stage is to reach out to you. We do not promise that our analysis of allegations is foolproof or 100% accurate. We can only do our best and urge you, as a member of the online community, to give us feedback as to whether an allegation is true or not.
Feel free to comment on any one of our posts. There is no time limit on commenting or seeking correction or clarification to the fact-checks that we do. You can also drop us an email at feedback@blackdotresearch.sg
Each of our FactCheck comes with a rating to classify the type of allegation made. It is not possible to adopt a "true" or "false" stance due to the nuances in each allegation, so we implemented a spectrum of rating to cover as many categories as possible.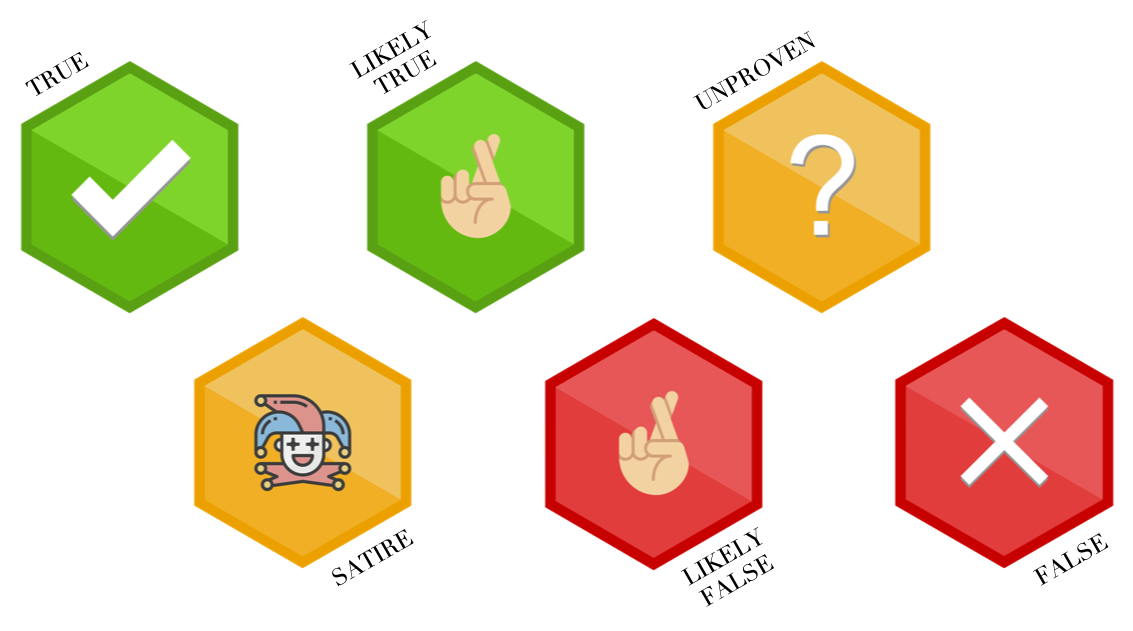 Black Dot Research is entirely self-funded. We receive support from revenue generated through research projects and our clients have absolutely no influence over our content or FactCheck ratings. We do not seek and have never accepted, directly or indirectly, any funds from anonymous sources, political parties, candidates seeking public office or any other source we would consider a conflict of interest.
Employees of Black Dot Research are not allowed to participate in any political activities or have any affiliations with any political parties.
We strive for quality of information at all times. We aim to provide credibility and clarity to doubtful allegations.
We regard fact-checking as a continuous endeavour. None of our publication shall remain uncorrected if an error has been identified and brought to our attention.