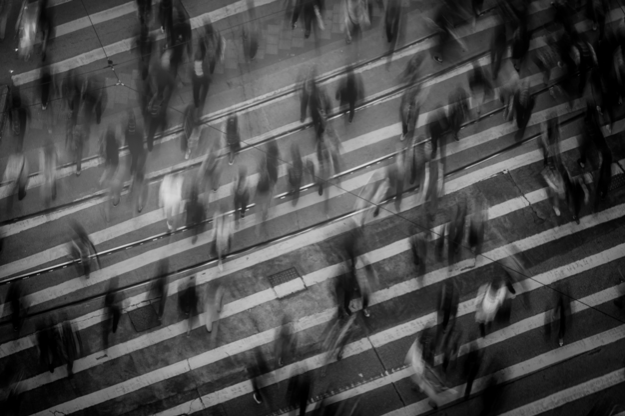 According to the annual Population in Brief report that was released just a couple of months ago, Singapore's population increased by 1.2% to 5.7 million from June 2018 to June 2019. This included an increase in foreign employment by 22,000 – excluding domestic workers – mainly attributed to sustained growth in the services sector and the turnaround in the construction industry.
A lot of figures in just one year, huh?
Concurrently however, the swelling presence of foreigners in Singapore has not been met with much hurrah from locals, especially after the recent controversy involving an Indian JP Morgan staff who lambasted his condominium security guard over parking fees. Inflamed online reactions from Singaporeans included calling for harsh punitive action against the man, and also highlighting his foreign origins. The incident serves to show that foreigners and immigration issues remain sensitive topics in Singapore.
Black Dot Research conducted an online poll with our panel of respondents to explore sentiments towards foreigners and immigration issues in Singapore. We have sought to distinguish differing sentiments toward skilled and semi-skilled foreigners in Singapore, and focused on uncovering attitudes and perceptions towards each group.
The profile of our respondents is as follows: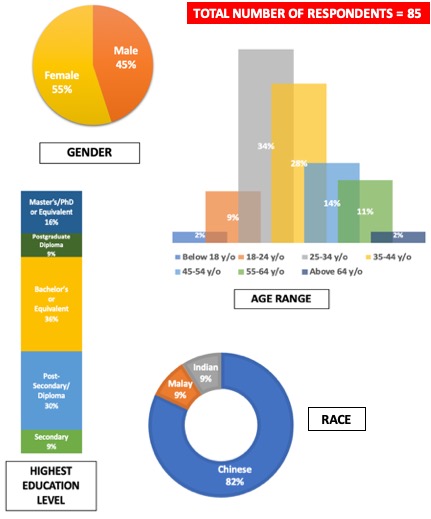 Key Findings
Almost two-thirds knew more than 4 foreigners within their social circles.

Only 3% of our respondents knew no foreigners within their social circles, which included friends, relatives and colleagues. Approximately one-third (32%) knew 1 to 3, while a similar number knew more than 10.
Correlation between held stereotypes and factual encounters?
We can't conclude for certain. But it was interesting to note that our respondents revealed generally more positive stereotypes towards semi-skilled foreigners over their skilled counterparts, with this coinciding alongside greater favorable encounters with semi-skilled foreigners as well.
Consistent with findings from surveys conducted over past years, respondents felt that foreigners utilized Singapore as a 'stepping stone' for future opportunities, more so for skilled foreigners (49%) over their semi-skilled counterparts (29%). It was however, also noted that respondents associated this as a form of positive opportunity seeking, as observed from one of the open-ended responses:
"Seeking opportunities in SG. Not necessarily using Sg as stepping stone, but more of better $$ & may even be better than what they have back home."
Similar correlation between perceived importance and necessity?
We also spotted a similar correlation between respondents' perceived importance of foreigners of different skill sets to Singapore's development and our nation's need for them.
82% of respondents felt that we needed semi-skilled foreigners in Singapore, compared to 74% who said that we needed skilled foreigners here.
And the preference for semi-skilled foreigners seem to continue, perhaps arising from perceptions that they are more essential to Singapore's development over their skilled counterparts. 87% of respondents rated the importance of semi-skilled foreigners as 'Somewhat Important' and 'Very Important', while 76% rated likewise for skilled foreigners. More than double of respondents (11%) saw skilled foreigners as being 'Not Important At All', with only 5% rating semi-skilled foreigners alike.
No win-win for Singaporeans.
Competition over employment and housing was rated the most prominent outcome (74%) by respondents in terms of the impact of foreigners coming to Singapore. Nevertheless, they also acknowledged that having foreign workers permitted Singaporeans higher exposure to foreign customs and cultures.
Aware of immigration policies but can we do more?
Although over half of respondents (54%) were aware of immigration policies in Singapore – mainly through online media (41%) and government websites (39%) – an overwhelming 87% felt that much more could be channeled into managing issues relating to foreigners and immigration in Singapore.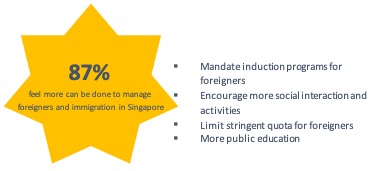 Some suggestions included introducing compulsory induction programs for foreigners to acquaint them with local customs and cultures, encourage greater social interaction and activities between Singaporeans and foreigners (which Singaporeans don't seem to be a fan of, sadly), limit stringent quota for foreigner inflows, and for greater public education.
So, xenophobic or not?
Finally, the million-dollar question. On a whole, while a significant number of respondents recognized certain cultural and lifestyle incompatibilities between foreigners and Singaporeans (38%) and felt that locals should always be given priority over foreigners (41%), they remain largely positive towards foreigners.

Respondents appreciated the contributions of these foreign workers (64%), noting that they complement and diversify our local workforce (44%) and enjoy befriending and learning from their cultures (38%).
Be Critical
As Singapore continues to progress into the future, the issue of foreigners and immigration policies are likely to remain thorny topics in society. However, it is heartening to learn from our survey findings that Singaporeans remain attuned to the significance of foreigners in Singapore and are grateful for their contributions and importance to the nation's development. This undercuts the notoriously sensationalized xenophobic tendencies of Singaporeans towards foreigners often portrayed in the media. It reveals that locals may not be that xenophobic after all.
What are your thoughts? Share them with us at feedback@blackdotresearch.sg.