We came across the following May 8 post on a Singapore-based Telegram channel with over 40,000 subscribers, which was further reposted on other Singaporean channels: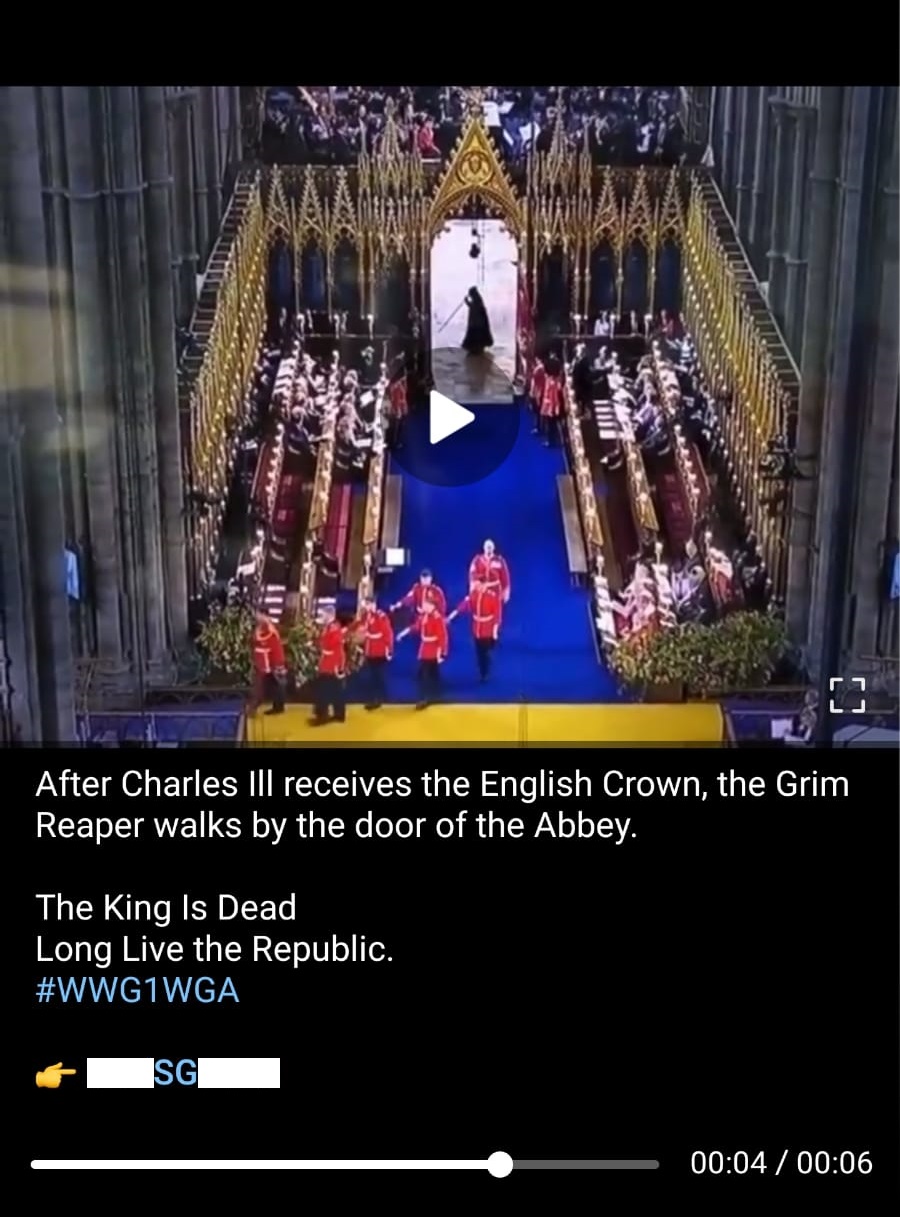 The post includes a short video clip six seconds long of a section of King Charles' coronation, during which a figure dressed in black robes carrying a long staff walks past the entrance of the abbey where the ceremony is taking place.
The post claims this shows 'the Grim Reaper walk(ing) by the door of the (Westminster) Abbey'. The author suggests this heralds the new King's forthcoming death, adding the caption 'The King Is Dead Long Live the Republic. #WWG1WGA'.
WWG1WGA is a known rallying cry for the US-based QAnon conspiracy theory movement, and it stands for 'where we go one, we go all'. The Telegram posts in Singapore appear to have originated in a channel that identifies with the movement.
In a response to the post, another user mentions that King Charles' coronation took place six months, six weeks and six days after the death of Queen Elizabeth, alluding to the biblical number of the beast as a reason for the incident.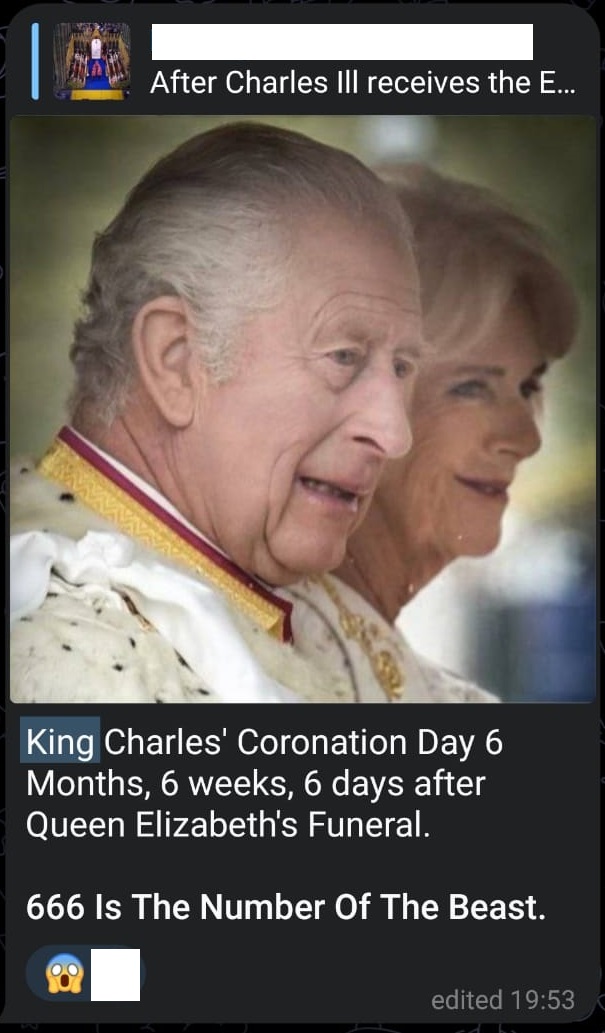 When we looked up the origins of the video, we found that there were numerous versions of it that had been circulating on social media soon after the ceremony.
One eight-second clip on Twitter had accumulated 3.9 million views, while a seven-second clip on TikTok had been played 21 million times. Posts also emerged on Facebook claiming that 'the presence of the Grim Reaper symbolized the dark forces that the king and his inner circle are aligned with'.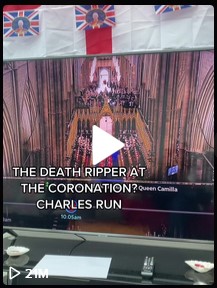 The Grim Truth
In our search for the identity of the mysterious figure, we found that the claims of it being the Grim Reaper had been debunked by multiple factcheck organisations, including Lead Stories and Politifact.
A press officer at Westminster Abbey told Lead Stories that the figure was that of a verger, a member of the abbey community who assists with religious services and may also lead guided tours. Images of the black-robed vergers can be seen on the website of Westminster Abbey.
Lead Stories also found that the coronation was not held six months, six weeks and six days after the death of Queen Elizabeth, as that day would have fallen on April 25, a week and a half before the May 6 coronation.
Newsweek also indicated in its story about the 'Grim Reaper' that Westminster Abbey had identified the figure as a verger when contacted.
As such, it is false that the Grim Reaper had appeared at King Charles' coronation.