On 3 April 2019, we came across an article from a website claiming to be CNN Tech, stating that: "Sim Wong Hoo steps down as CEO to pursue new company". This new company is allegedly involved in Bitcoin. 
(See screenshot below)
Please note that this news is completely false.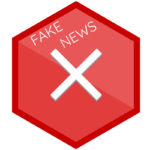 As a company listed on Singapore's stock exchange, Creative Technologies Ltd is required to follow various rules including but not limited to the SGX Listing Manual. Rule 704 requires Creative to make an announcement if a key person such as a Chief Executive Officer has stepped down or otherwise ceased service.
No such announcement has been made to date by Creative.
We further note that similar hoaxes have been carried out in exactly the same manner – by a writer going by the moniker "Seth Fiegerman".
(See: https://www.mycarforum.com/…/2713765-fake-news-sim-wong-ho…/)
We also note the possibility that this news is malicious in nature given recent developments in Creative's product lineup.
Creative Technology Ltd is a Singapore homegrown company which gained fame when it launched its iconic Sound Blaster technology in 1987. Over the years, however, the company has lost its lustre against a backdrop of increasingly competitive technological companies in the tech business space.
In early 2018, Creative Technology (fronted by Mr Sim Wong Hoo) announced and launched its latest product the Creative Super X-Fi, a product purporting to provide a new level of sound quality in headphones and speaker products. The product has been well received in a number of tech exhibitions and many are hopeful that it is the boost the company needs to rise again.
This development has led to its share price skyrocketing initially and then going through a volatile patch in recent months.
The present share price of Creative Technology Ltd is S$4.60 per share. This is still close to 4 times its share price of around S$1.30 – S$1.13 before the announcement of the company's latest product.
If fake news such as this is believed, it has the potential of adversely affecting the market for Creative's shares.