We've seen this claim shared on social media platforms such as X and TikTok. According to several viral posts, an Israeli Minister has suggested dropping nuclear weapons on Gaza as part of the conflict with Hamas. The tweet below has garnered over 21.6 million views and thousands of reposts since it was posted on 5 November.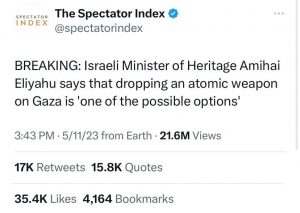 This has subsequently led to other claims and statements being made about Israel's nuclear capabilities and storage, with some suggesting that Israel intends to completely wipe out the Gaza Strip and its inhabitants, and others adding further claims that the United States has deployed a nuclear submarine to the Middle East to engage in nuclear attacks.
Is there a real and present threat of nuclear warfare?
The statement was made by Jerusalem Affairs and Heritage Minister, Amichai Eliyahu, a member of the far-right political party, Otzma Yehudit (Jewish Power) which currently has 6 seats in the Israeli Parliament. While some reports and reposts of the original claim have suggested that nuclear weapons were brought up in Parliament or mooted by the Government officially, Eliyahu's statement was actually made on a radio program last week.
Speaking on the ongoing conflict, Eliyahu stated that there were "no non-combatants in Gaza," and opposed any humanitarian aid entering the city at all. In answer to a follow-up question by the interviewer about the use of a nuclear attack given that "no non-combatants" exist in Gaza, he then responded, "that's one option." The interview was conducted in Hebrew and Eliyahu's response also been translated into English as "one of the possible options," or "that's one way."
Eliyahu's statements have since been criticsed by Israeli Prime Minister Benjamin Netanyahu and other Ministers, with Netanyahu suspending him from cabinet meetings and dismissing the use of atomic weapons as "divorced from reality." While some (such as the Israeli Opposition leader) have called for his dismissal, Eliyahu has only been suspended from attending cabinet meetings; continuing to participate in a recent cabinet vote over the phone. It should be noted, however, that Eliyahu is not part of the War Cabinet and is not involved in the ongoing conflict as part of his role in the Israeli Government.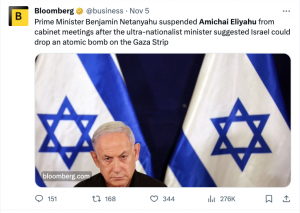 Considering the proximity of Israeli territory to the Gaza Strip, the use of any nuclear weaponry would likely prove extremely harmful to inhabitants of Israel as well. The impacts of nuclear radiation on both humans and the land itself are well established and would be disastrous and long-term, making it highly unlikely that Israel would consider using them in their ongoing airstrikes in Gaza.
Therefore, while an Israeli Minister did suggest that nuclear weapons "were an option," his stance does not appear to be shared or endorsed by the Israeli Government and is highly unlikely to be a real or immediate threat. We give the claim that Israel has threatened to use nuclear weapons on Gaza a rating of false.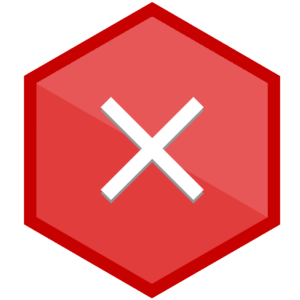 Following the widespread criticism of his words, Eliyahu responded with a post on X claiming that his statement was clearly "metaphorical."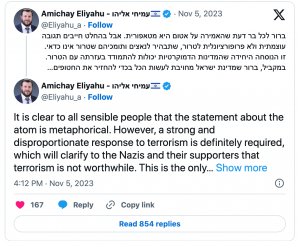 However, the invoking of nuclear weapons is a serious issue – particularly given the historical impact of nuclear weapons on civilian casualties and the unconfirmed nature of Israel's alleged nuclear stockpile.
Already, we have noted an increased amount of speculation on social media about nuclear weapons, supplies, and threats in the context of war. For instance, news that the United States has deployed a nuclear submarine to the Middle East has been used to suggest that nuclear attacks are an imminent possibility.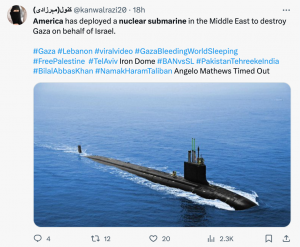 According to our research, a nuclear submarine is so named because it is powered by nuclear energy – not because it carries nuclear weapons. Statements by the U.S Central Command on social media have revealed that the newly arrived submarine is a "guided-missile submarine" equipped with the capability to launch missiles.
Claims which opaquely suggest that a nuclear submarine signals a potential nuclear attack are either intentionally misleading or are lacking the full context and information due to the glut of news, claims, and updates circulating online. This sense of heightened panic and anxiety from the mention of "nuclear" or "atomic" threats are, therefore, adding to the existing flurry of information (and mis/disinformation) surrounding the ongoing Israel-Hamas conflict.