Seen on YouTube today. Have a look at the question and answer session from 53:50 onwards, when a Mr Darrion Mohan queries Tun Dr Mahathir Mohamad on the recent issues underlying the Singapore-Malaysia bilateral disputes of 2018 and presently.
We point out some inaccuracies in Tun Dr Mahathir's response to Darrion:
(1) The bilateral agreement that Dr Mahathir refers to, in citing the prices for water, was not concluded in 1926 but in 1962. This refers to the Johor River Water Agreement that was signed on 29 September 1962 between the city council of the state of Singapore and the government of the state of Johor.
(2) Dr Mahathir mentions that the price was challenged previously and Singapore refused to budge on the price, but this does not appear correct. Malaysia had taken a decision not to revisit the price of raw water that it was selling to Singapore when it had the opportunity to do so in 1987 when the 1962 water agreement was up for review.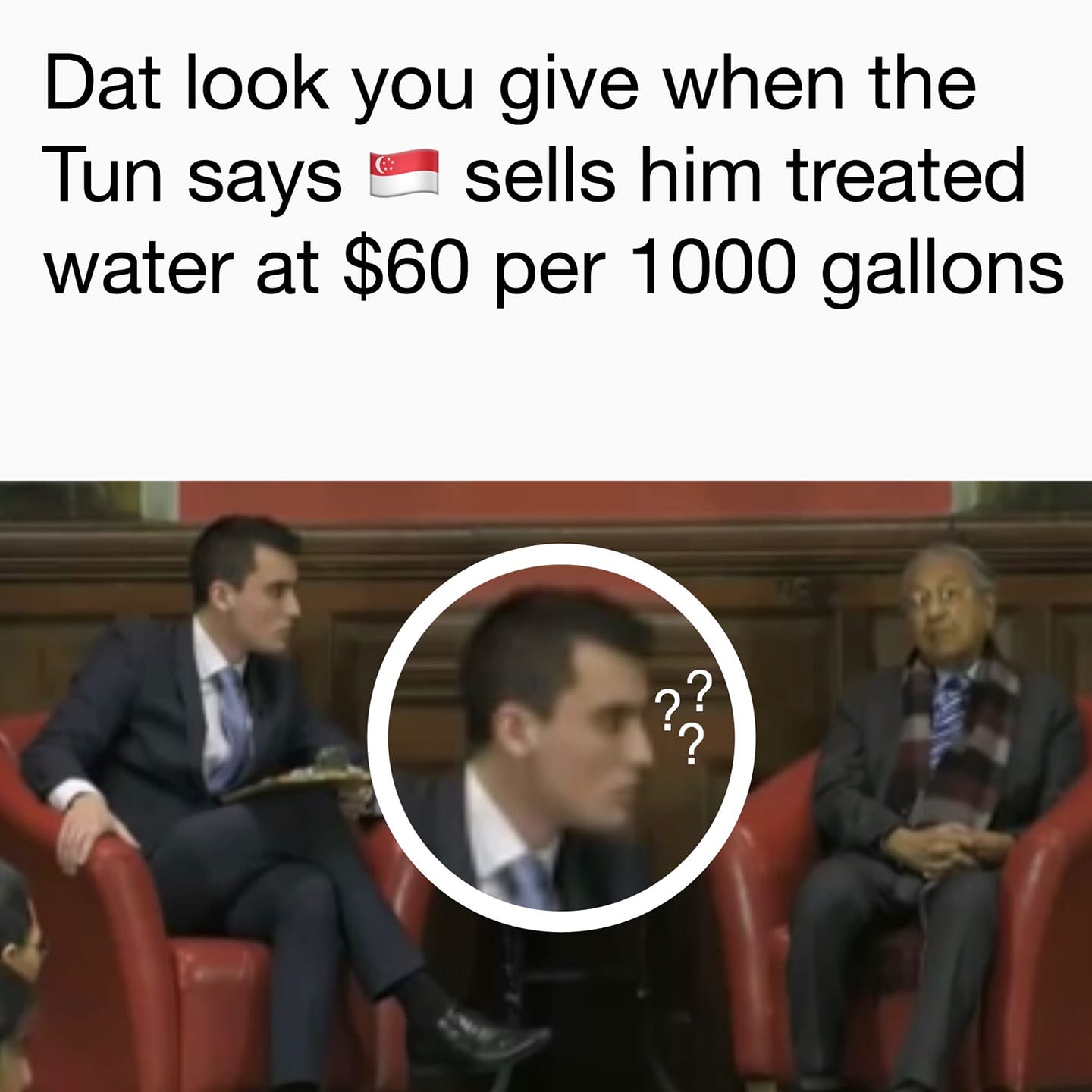 (3) Dr Mahathir also mentioned that Singapore bought raw water at 3 sen per 1,000 gallons but sold back the same for $60 per 1,000 gallons after treatment (the correct figure is 50 sen) – This is incorrect. Dr Mahathir may be referring to the price which Singapore's Public Utilities Board sells water domestically.
(4) Perhaps most importantly, in reference to the territorial waters dispute regarding the port limits off Tuas, while Malaysia's position has consistently been that the waters referred to in its new port limits are Malaysia's territorial waters, Dr Mahathir now says they are international waters.