Is Long Covid a Fraud?
We came across some recent articles being shared on twitter and local telegram groups suggesting Long Covid is a "fraud" or can be proven false by research.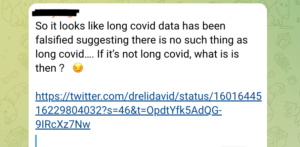 There are 2 main prongs to these claims. One asserts that Long Covid research has been falsified, and the other re-asserts that Long Covid is simultaneously "malingering" and actually caused by vaccines. We're looking at both as they have been shared together in recent days or used in the same conversations about Long Covid and the vaccine on social media and telegram.
On 24th November, established medical journal, The Lancet, issued an Expression of Concern for the 2021 article 6-month consequences of COVID-19 in patients discharged from hospital: a cohort study. One of the first large-scale studies on Long Covid, this paper article has been widely cited and reported on. The independent blog Retraction Watch wrote about this update on 4th December. Dr. Eli David, a vocal opponent of the Covid vaccine with over 240 thousand Twitter followers shared the Retraction Watch article on 11th December, claiming that "apparently the data was falsified, and the paper is pending review and retraction."
Has data really been falsified? The issues raised to The Lancet stem from data inconsistencies between the article and a follow-up article by the same authors studying same data set. The Lancet notes that the authors have attributed those differences to an order difference between some variables in the earlier paper. The expression of concern stands as the journal conducts further investigations, recalculations, and reviews.
While there have not been any updates on the outcome of the review at the time of writing, neither the journal, nor any written statements about the expression of concern make any claims or suggestion that data was maliciously falsified. It would also be inaccurate to claim that the paper is "pending review and retraction," as expressions of concern do not always lead to retractions – corrections or erratum might be issued instead. The rephrasing and interpretation of the Retraction Watch article in on social media and messaging channels is therefore false.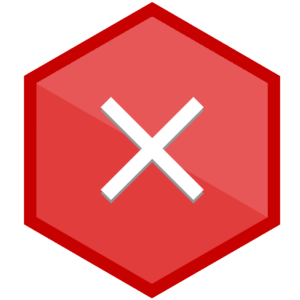 The implication that potential data inaccuracies within this paper directly disproves Long Covid is also questionable. Beyond the potential inaccuracy of this specific study, other claims have been made about research disproving Long Covid. The above tweet was widely spread on social media, with commenters also linking an article posted the a day earlier by another vocal anti-vaccine medical practitioner, Dr. Vernon Coleman.

Coleman asserts without citation that a study into Long Covid involving over 26,000 people "concluded that Long Covid is largely a psychological problem" and "the evidence shows that Long Covid is a combination of hypochondria and malingering." He goes on to claim that Long Covid is a government conspiracy to hide the true source of any "injuries caused by the Covid-19 jabs."
We combed through existing research on Long Covid, and the most likely candidate for the study Coleman mentions is a 2021 study by French researchers, which he refers to as the "biggest and most significant." However as previously fact-checked by Reuters, the study does not actually conclude that Long Covid is a largely psychological problem, nor was the existence of Long Covid the subject of the study – or up for debate at all.
Rather, the study notes that lingering physical symptoms after Covid should not be immediately attributed to the virus and that some symptoms might be incorrectly linked to the Covid infection when they could be caused by another condition. However it does so in the context of further improvements being made to how Long Covid is researched and defined.
In fact, looking closely at the existing body of research, studies published in 2022 have specifically noted the French research findings and correcting for it in their own data collection. Large and comprehensive studies by the Lifelines Corona Research Initiative, German researchers and the University of Glasgow have made strides towards better understanding Long Covid. These new findings were all published after the 2021 studies mentioned by Coleman with some being even larger in scale than the 26,000 sample size.
The Coleman article is therefore completely unsubstantiated and does not pass this fact check. Further, the growing body of research apart from The Lancet study currently under review suggests that even a retraction of that widely cited study would not disprove the existence of Long Covid.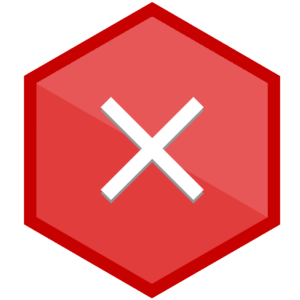 The World Health Organisation defines Long Covid as "the continuation or development of new symptoms 3 months after the initial SARS-CoV-2 infection, with these symptoms lasting for at least 2 months with no other explanation."
Rather than a specific disease, Long Covid describes a collection of varying symptoms – ranging from loss of smell or taste to fatigue, breathlessness, and serious tissue damage. It has not been around long enough for fully comprehensive and Long-term studies to have been conducted, leading to difficulties surrounding treatment, varying reports of its prevalence, and debate over neurological and physical categories within the syndrome.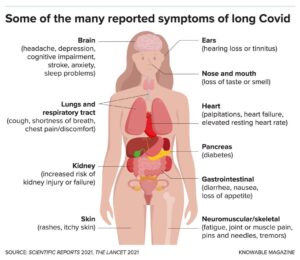 However, medical consensus is that Long Covid does exist, and that a significant enough number of individuals have reported symptoms which can be grouped and studied. There is also established precedent of lingering effects from other viral infections which can cause long term or chronic illnesses. More and more research is also being carried out and commissioned by research organisations, governments, and health authorities.
In Singapore, the National Centre for Infectious Diseases and local reporting in The Straits Times regularly updates with recent research and treatment methods. Local doctors and researchers also appear to agree with the general consensus on Long Covid. Treatment for symptoms is available at post-COVID-19 rehabilitation clinics at NUH, Ng Teng Fong General Hospital, and NCID, as well as some private clinics.