We live in a time where both our private and public lives coexist on our phone. If you came to hear about the G monitoring your WhatsApp conversations, what would you do? We say you should not believe it.
The screenshot of this WhatsApp text is fake news. There is no third tick on WhatsApp, nor is the Government looking into our conversations through WhatsApp.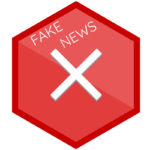 News on the third tick was first observed in 2014 when it was posted on De Speld, a Dutch satire website. A year later, it manifested in yet another satirical piece on ScoopWhoop, an internet media company based in India. It's no surprise that this is making its rounds once again.
WhatsApp has implemented end-to-end encryption to ensure that only the sender and recipient can read what's sent. According to WhatsApp, no one, not even WhatsApp, can access your messages.
Several independent sources have debunked this fake news. We refer to the websites here, here and here.