No, they are not.
We understand that a viral Whatsapp message is circulating in Malaysia, claiming that the RM50 banknote is now being replaced by the RM60 banknote.
The same message has also spread on some Facebook pages, such as this one.
The Whatsapp message reads:
"1st Step from our smart and Loving Prime Minister to release the new RM60 note and Ban the current RM50 notes.
With this all the black money notes of RM50 and undeclared money RM50 noted will not be recognised.

Well Done …Malaysia Baru👌🏽"
This is completely fake news.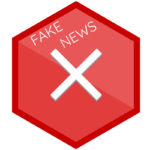 On 26 March 2019, Mr Lim Guan Eng, Malaysian Minister for Finance, clarified at the launch of WeChat Pay, that while there were RM 60 banknotes launched in 2017, these were commemorative notes and there was no intention to replace the RM 50 notes.
The December 2017 event where commemorative banknotes were issued was previously reported and can be found here.
Mr Lim's 26 March 2019 clarification can be seen here, in video form.
The clarification has also been reported in various media:
https://www.theedgemarkets.com/…/rm60-commemorative-bills-n…
https://www.thestar.com.my/…/lim-refutes-rumours-of-rm50-b…/
https://www.worldofbuzz.com/lge-debunks-viral-whatsapp-mes…/