We came across the following video being posted on Facebook: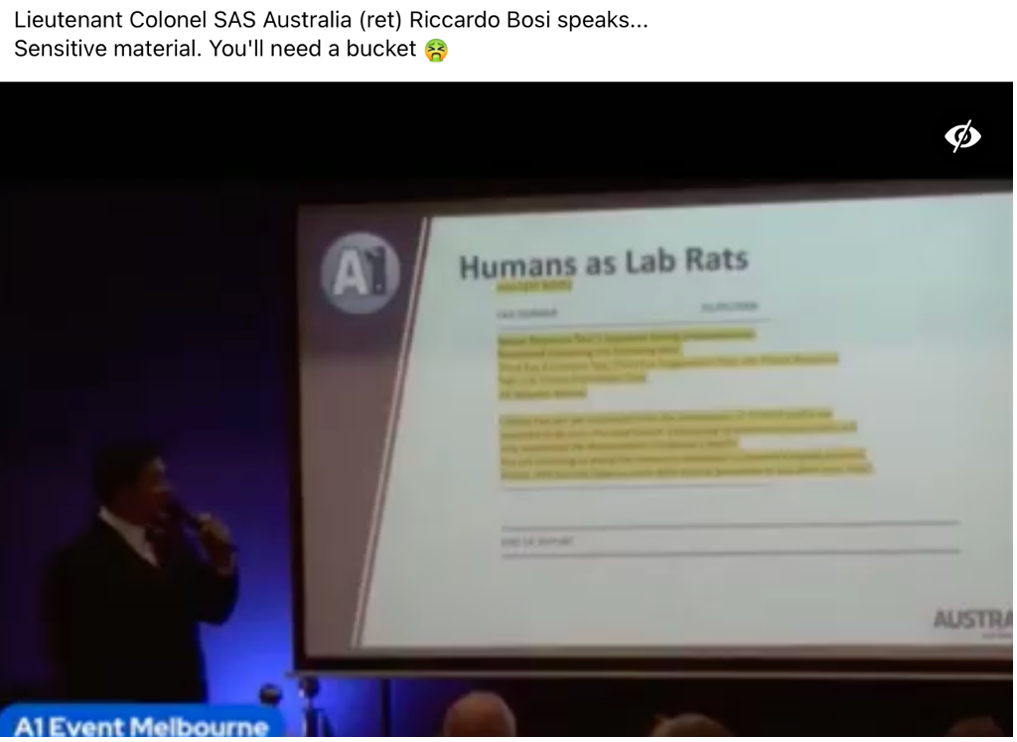 In the 16 minute long clip, Riccardo Bosi, a former Special Air Service Regiment (SAS) officer and leader of the unregistered AustraliaOne political party claims that a document sent to him is proof that disturbing experiments are being carried out on children as young as three. The SAS is a special forces unit of the Australian army, specialising in covert, long range reconnaissance and surveillance in small teams in enemy-controlled territory.
Describing the document as a 2004 report from lab technicians to their bosses, Bosi reads excerpts from the report of a three-year-old called Libitina who is subjected to various physical and psychological tests.
He suggests the girl's mother may have been "terminated" in front of her and concludes by appearing to blame the Freemasons for this "ritualistic abuse".
Ritualistic abuse?
Investigating the claim, we first conducted a search on the key words "Libitina experiment", finding numerous posts discussing a project Libitina. The report Bosi claims he had unearthed appears to be from a 2017 video game called Doki Doki Literature Club, a psychological horror game. Project Libitina is part of the game, containing a link to a website, projectlibitina.com.
Visitors to the website are shown the document Bosi was referring to during his speech, a fictional report written as a tie-in for Doki Doki Literature Club. The details in the document are an exact match for the report described by Bosi, noting a 2004 experiment testing for "Third Eye activation/suppression" on a 3 year old named Libitina.
While an alarming document then, the claim that a lab report proves disturbing experiments and ritualistic abuse are being carried out on children is false. The fictional report is from a 2017 video game called Doki Doki Literature Club and has no basis in fact.