We have been alerted to this message being circulated on WhatsApp: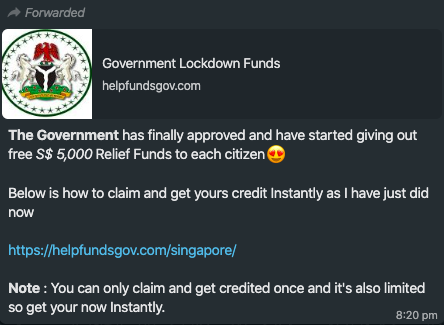 The message states that "the Government has finally approved" and will be giving out S$5,000 in "Relief Funds" to every citizen. The message comes with a link to a website and a note that states that individuals will be able to "claim and get credited once". It is also mentioned that the funds are in limited quantities.
It is not mentioned which government they are referring to, but the coat of arms in the message preview is that of the Nigerian government: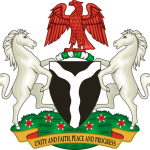 Clicking on the link to the website, we are led to this page which looks like your typical phishing website:
Words like "congratulations", "free", "promotion" and "limited" further points us in the direction that this could very well just be another scam website preying on Singaporeans who might not know better.
We decided to play along, and clicked on the options in the red box. Here's what they led us to: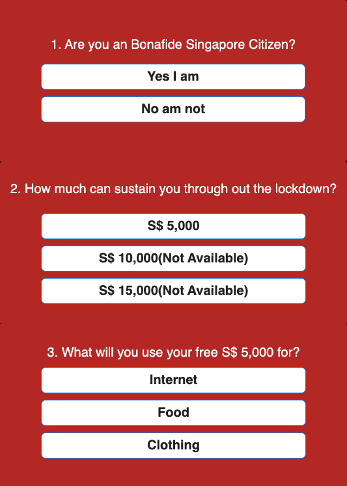 After the 3rd question (we picked 'Internet'), we're led to this:
The website then asks individuals to share this page to 9 WhatsApp Groups. After which, they will be asked for their account number and bank name to receive the S$5,000.
These instructions are particularly insidious because they are forcing gullible individuals to spread the scam to even more individuals in their WhatsApp groups.
In light of the pandemic, the Singapore government has actually dished out relief funds to citizens but there is no official announcement or news reports about this S$5,000 relief fund which is available in limited quantities on a website with a dubious URL.
Regardless, while it's obvious that the claim that the Government is giving out limited quantities of S$5,000 worth of relief funds is false, it's still maddening to see how scammers are banking on the pandemic to cheat individuals out of their money.