Several of these posts on social media have gained traction and views over the past few days.
These posts claim that China is "revamping" their social credit system to include their central bank digital currency (that is, digitally-issued currency by China's central bank"). The claim suggests that across China, an individual's social credit score will be used as a requirement for making digital purchases – even from their own bank accounts.
The posts are usually accompanied by videos of purchases being made at vending machines or unmanned stores using digital wallets WeChat or Alipay. The videos are typically in Mandarin with Mandarin subtitles and are not directly translated in the posts despite being used as evidence.
While individuals in the video mention a "score" and have to confirm their identity through an app beforehand, a closer watch of the video shows that this is part of popular digital wallet WeChat's own internal credit score system – not China's social credit system.
WeChat users can gain or lose points in a system similar to credit rating. WeChat uses an AI-supported system to sweep an individual's payment history, consumption patterns, and contractual obligations (among other factors) to produce a score. Users with a high enough score have access to services such as specific vending machines that operate on the trust-system or loan and rental services.
Reporting from 2020 shows that this credit score system was introduced three years ago and was not the even first of its kind to be implemented.

This commercial credit score is not tied to China's social credit system and only involves registered users of WeChat (who have specifically completed real-name verification and activated the system) using services provided by or affiliated to WeChat.
Therefore, the claim that China's social credit system has a cut-off score that regulates vending machine use throughout the country and prevents access to an individual's money is false.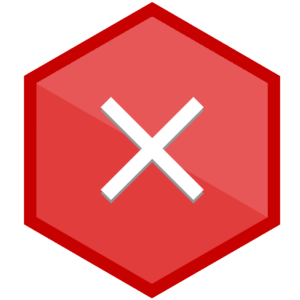 While the claims typically have pockets of technically accurate information – for instance acknowledging WeChat or Alipay as payment methods – they misrepresent the private, commercial credit system as being a nationally implemented one, painting a false picture of China's social credit score system and the way it operates.
Many believe that China's social credit score system is a centralised and AI-based; tracking both offline and online activities and behaviours (using constant surveillance) to assign a single numerical score to each citizen. However, this is a misconception often perpetuated by inaccurate, speculative reporting and claims such as this one.
The Chinese social credit system can more accurately be described as a regulatory framework with different initiatives targeting different groups – businesses, corporations, citizens, government officials, and judiciaries. Although it does involve both rewards and blacklisting based on credit scores, businesses are the system's primary focus. Individual behavioural monitoring or scoring is largely limited to legal transgressions such as criminal offences and tax or debt violations.
The system continues to be adapted and developed. As scholars and analysts have pointed out, it also remains a complicated set of policies and regulations which should not be oversimplified or mispresented into something it is not. Doing so not only spreads misinformation but hinders debate and discussion about the actual complex issues and potential concerns that do exist.