No, it is a hoax based on a video of an artwork in Europe that has gone viral. This isn't the first time the same video has been used as fake news.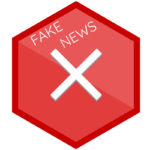 Sometime in February or March 2019, a 29-second video began circulating in Malaysia on Whatsapp showing a room filled with euro currency notes. A portion of the notes was burnt. The message accompanying the video claimed that the chairman of the Batu Caves Sri Subramaniam Temple, Tan Sri R. Nadarajah ("Nadarajah") corruptly held EUR 4 billion worth of euro currency in his house. The burnt notes were from an attempt by Nadarajah's wife to destroy the notes when police came to inspect his house.
The allegations made about the video are false.
The room and the euro currency are actually part of an art installation created by Spanish artist Alejandro Monge.
According to a French fact-finding website "Observer" (in an article published on 8 March 2019), the same video had been circulated widely in Russia, Cameroon and Haiti, each time used to make fake news of corrupt gains by politicians or oligarchs.
We have also found the same video being reported as other fake news on other websites, in particular, 9GAG. See here and here.
We have visited the artist's Instagram account and extracted the pictures below – You can see that there are posts pre-dating the videos which show the artist in the midst of creating the artwork.
View this post on Instagram
View this post on Instagram
Perhaps it is important to ask why the video is being used and circulated so widely in Nadarajah's context.
Nadarajah is the chairman of the Board of Management of the Sri Maha Mariamman Temple Devasthanam, which manages the historic sight Batu Caves in Malaysia. This authority was given by the Malaysian Supreme Court to the Temple in an order dating back to 28 November 1930.
Nadarajah has been under attack in the past few years for allegedly having failed in his duties to administer the temple in accordance with the 1930 court order. These attacks have sharpened in recent years as a result of suspicions from fellow Hindus that the management committee had wrongfully sold land from the Batu Caves and corruptly distributed the proceeds. In particular, a "Reform Batu Caves task force" has formed to demand change to the committee managing the Batu Caves.
Given the fact that he is the target of various media attacks claiming that he (and the rest of the committee) is corrupt and urging him to step down, the motivation for the video by the perpetrator is clear.