We came across the following bizarre claim on Twitter:
The tweet shows a picture of a guest at King Charles III's coronation ceremony and is captioned "Megan (sic), you're not fooling us", presumably referring to Meghan Markle, Charles' daughter-in-law. Meghan had announced in April that she would not be attending the coronation, with her husband Prince Harry attending the ceremony alone.
According to the tweet and other posts we found on social media, people have been speculating that this guest was actually Meghan Markle in disguise. The posts seem to suggest that his striking look of large shades, grey hair and an impressive moustache was a costume donned by the 41 year old Duchess of Sussex in order to sneak into the ceremony.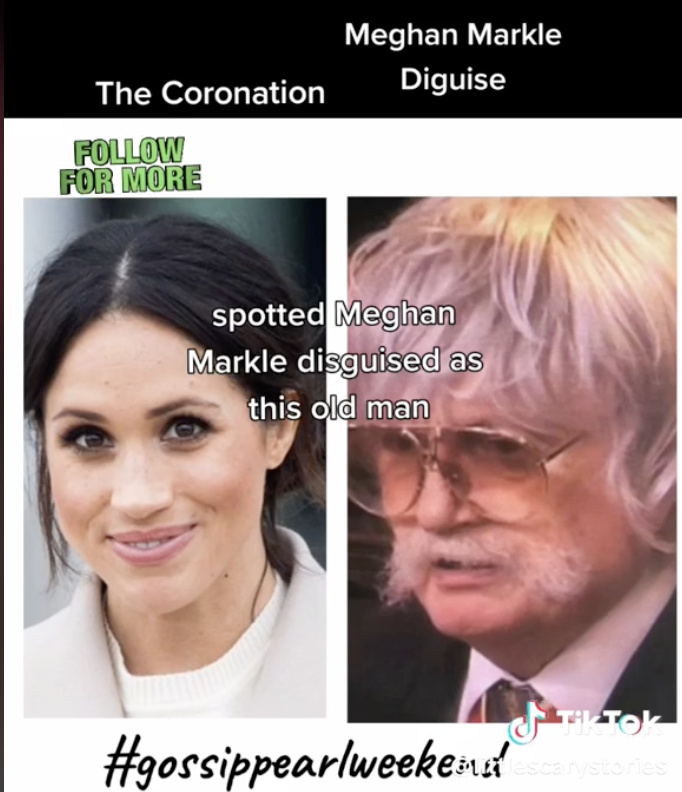 When we took a closer look at the claim, we found that the coronation guest with the distinct look was actually Welsh composer Sir Karl Jenkins, who posted a response to the rumours on his official TikTok page. According to Jenkins, he was very surprised that some people thought he was Meghan Markle in disguise and he had been invited because a song he composed was planned to be played during the ceremony. Sir Jenkins concluded the post by stating that he looked "this way all the time" and has had his signature moustache since he was 18 years old, with the moustache being very trendy at the time.
Based on what we've found then, the claim that Meghan Markle donned a disguise to sneak into the coronation ceremony of King Charles III is false. The mysterious guest is in fact Sir Karl Jenkins, a distinguished Welsh composer who had to dispel the rumours on his official TikTok account.