Update: This fact-check was originally published on 11 October 2023. The Church of Saint Porphyrius was subsequently bombed on 19 October 2023.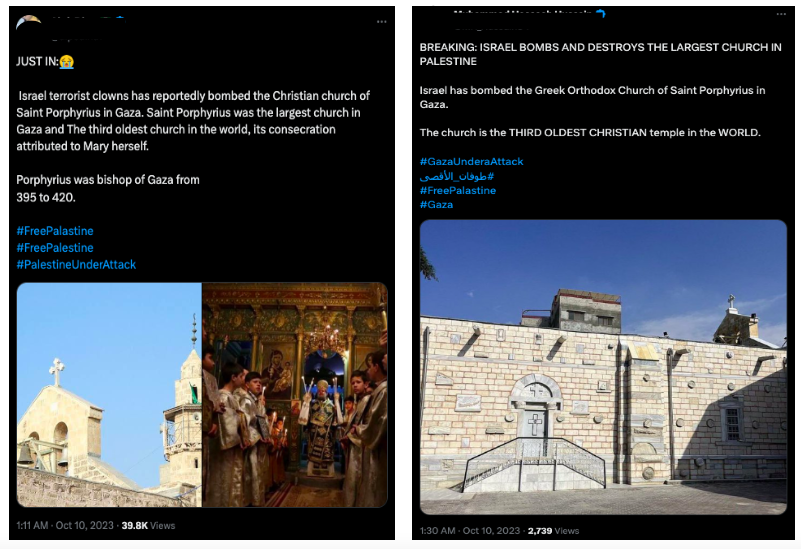 Gaza has recently been the subject of international attention and intense conflict, following Operation al-Aqsa Flood, a military assault by the Palestinian militant group Hamas on Israel. In retaliation, Israel declared a complete siege of the Gaza Strip, including a series of airstrikes on the Hamas stronghold.
We came across several posts on X claiming that the Greek Orthodox Church of Saint Porphyrius in Gaza had been destroyed by one of these bombardments. The posts have gone viral on X, with one post even raking up over 3m views at the time of this fact-check. In addition, netizens highlight both the sense of irony that Israeli forces are destroying Christian landmarks, as well as the nondescript and brutal military operations in Gaza.
Church of Saint Porphyrius
The Church of Saint Porphyrius is reportedly the oldest active church in Gaza and one of the oldest churches in the world, with a history dating back over 1000 years.
While the original construction of the church is believed to date back to 425 AD, the current construction of the church was undertaken by Crusaders between the 1150s to 1160s. With its rich history, the church is of significant historical importance to Gaza's Greek Orthodox community – a minority among the Muslim majority.
Has the church been destroyed?
Contrary to the claims circulating on X, the Church of Saint Porphyrius has not been destroyed in an airstrike. In response to these allegations, the church provided an update on its Facebook page that it is aware of claims that it has been destroyed.
In its Facebook post, the church said "Saint Porphyrios Church in Gaza is untouched and operating in service of the community and [their] congregation. The news circulating about it being damaged are false".
There are also no official news reports of the church being destroyed in an airstrike. Therefore, the claim that the oldest church in Gaza has been destroyed by an Israeli airstrike is false.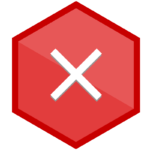 Why have these false claims been circulated?
During times of conflict, bad actors may utilise misinformation and disinformation to garner support for their cause or create divisions in society. Information that places of worship have been destroyed, especially by a group from a different faith, would likely serve the purpose of creating tension and divisions in society, especially along religious lines.
Therefore, it is important to verify information that we come across to avoid spreading further misinformation and escalating tensions.