Well, if our poll's any indication, an overwhelming 92% of Singaporeans do.
Nearly 120 out of 128 respondents we surveyed across different segments of society agreed there is a need to protect the country's green spaces and the wildlife that reside in them, reflecting a growing mindfulness about nature conservation. Almost all (96%) also believe Singapore, despite being a bustling metropolis, needs flora and fauna – firstly, to cool down the searing tropical heat (94%), made worse by the urban heat island effect and climate change, followed by biodiversity conservation (80%), and to make the country a more liveable place to live in (75%).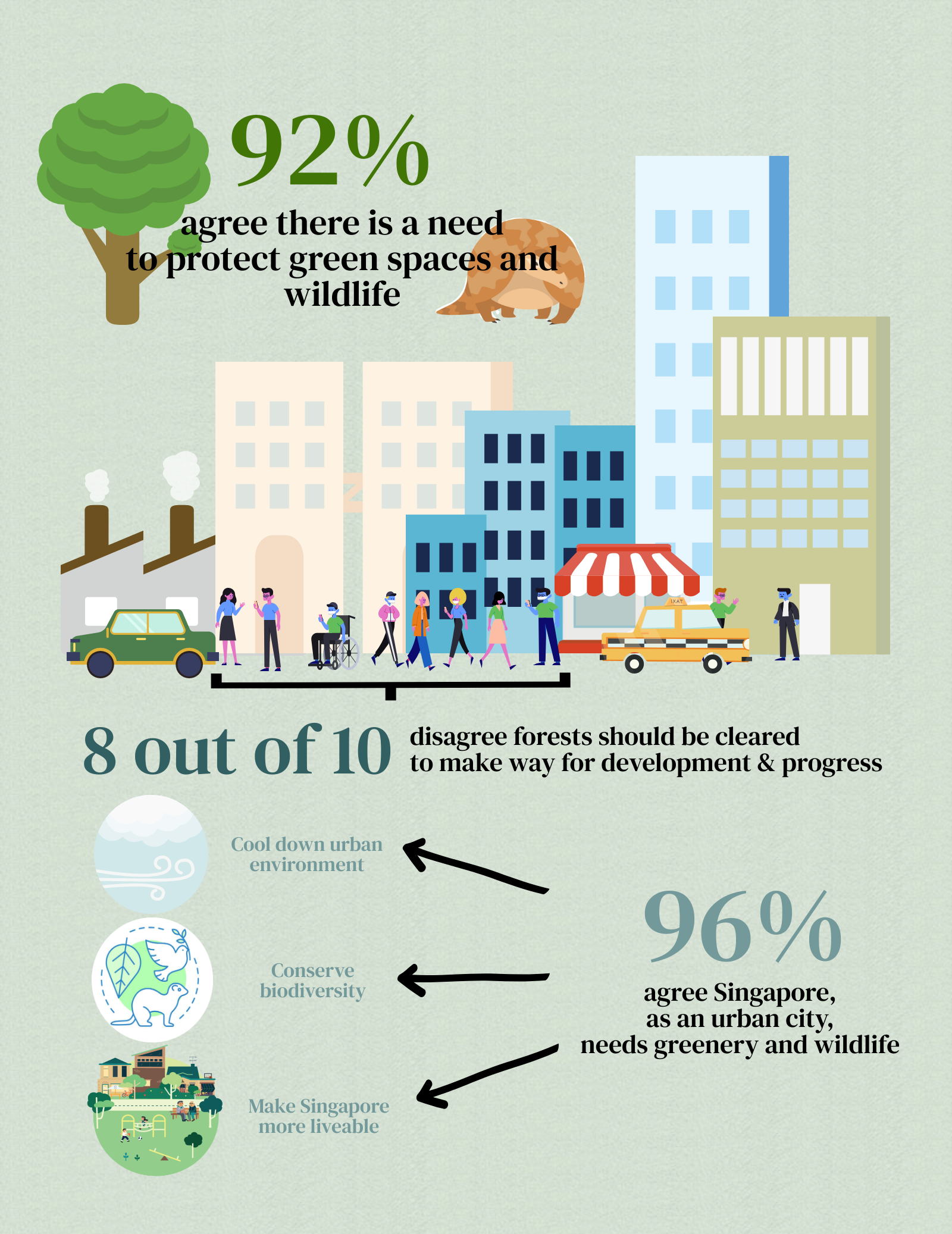 Singaporeans have increasingly become more vocal, particularly online, over environmental issues including deforestation. With land mass so limited and development rampant (and essential), it comes as little surprise why. Many are lamenting the steady disappearance of green pockets to make way for concrete jungles and roads, among other key infrastructure. Among such developments is a new and massive housing estate in Tengah, which would see large plots of trees and vegetation razed. Ecologists regard Tengah an important area for wildlife to move from one forest patch to another, while the public sees it as a sanctuary, among the last vestiges of greenery in Singapore.
Photo: HDB
Another contested project is the Cross Island Line, Singapore's 8th rail line. For years, nature groups and experts were locked in a debate with authorities. When it was first announced, preliminary plans had showed the tracks running directly underneath the Central Catchment Nature Reserve, which is home to a pristine forest and highly valued wildlife. Environmentalists argue construction work will upset the delicate ecosystem of the reserve, and had proposed an alternative, but longer route that runs around it. The public also protested against the plan – in 2016, a letter signed by more than 12,000 people was sent to the authorities, including Prime Minister Lee Hsien Loong, to re-evaluate the building of the train line.
Photo: CNA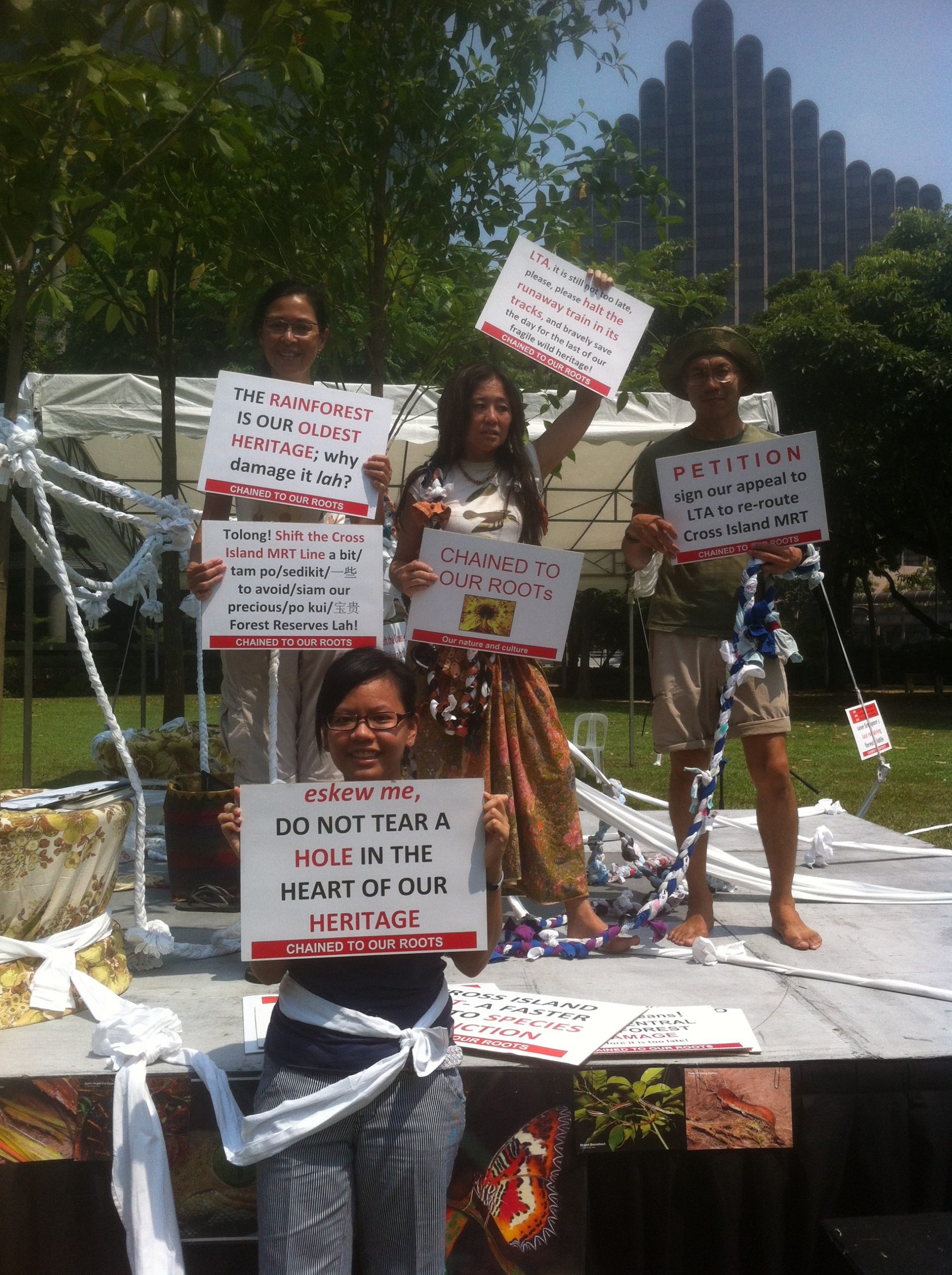 Photo: NUS Toddycats
All these are in line with our findings – more than three quarters of respondents (80%) feel forests should not be cleared to make way for development and Singapore's progress; but, when necessary, priority should be given to key infrastructure (41%) like hospitals and schools, followed by housing (23%) and roads (23%). Commercial buildings came in last (54%), while nearly 40% of respondents chose not to include recreation in the rankings. However, overall, more than half (52%) felt there is ultimately no good reason for deforestation.
90% also believe there is a need to seriously consider the impact development will have on the environment. In its bid to be more sensitive to Singapore's rich and diverse wildlife, authorities recently announced changes to the existing environmental impact assessment framework. This will be enhanced to include views from nature experts and improve transparency of future projects. Controversies surrounding the environmental studies of the Cross Island Line and Tengah are not unique – many had questioned the impact of building an eco-tourism hub in the heavily forested Mandai district.
Photo: BBC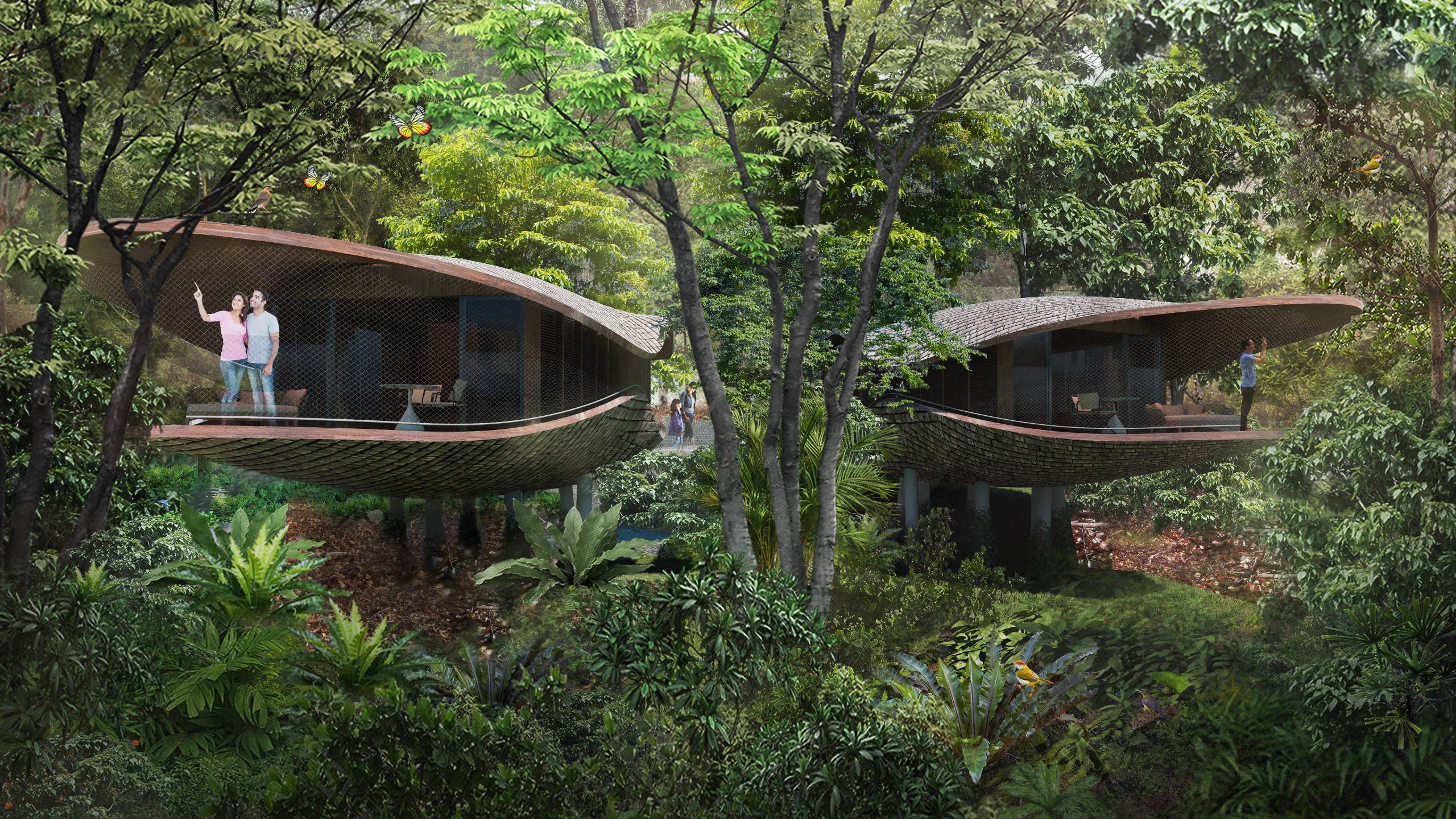 Photo: Mandai Park Holdings
Greening Singapore
Over the years, the Singapore government has taken steps to make the city more green, embarking on campaigns like "Garden City" way back in the 1960s, to its most recent iteration "City in Nature." The dream is to give Singaporeans a better quality of life that co-exists with nature, especially as we contend with climate change and never-ending urbanisation. It involves strengthening and rehabilitating nature, and incorporating it into the built environment. Some plans include planting a million trees across the island by 2030, with an additional 170,000 in industrial areas.It's a move that's welcomed to a certain degree – nearly 60% of our respondents polled find re-planting trees in areas that have been developed or where deforestation had taken place is an acceptable replacement for nature loss. However, nearly 9 in 10 (86%) still do not believe that a man-made, engineered environment is equivalent to a natural one.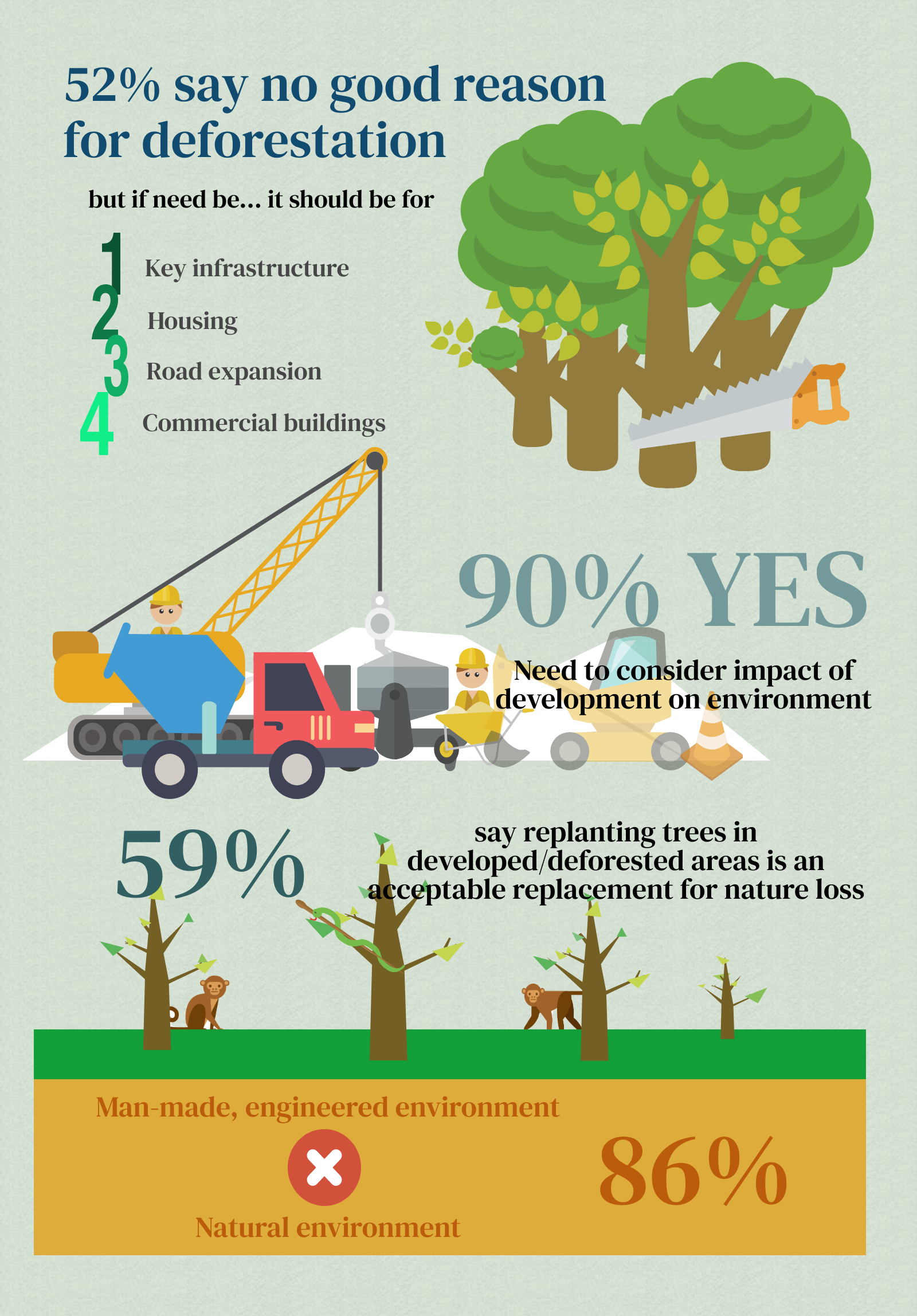 Are all these enough? Maybe just slightly – only half (51%) feel the government is going above and beyond in its efforts to "greenify" the country. But it's not all bad; more than three quarters of respondents agree that at the end of the day, Singapore is a green city.
Conclusion
All in all, our findings reveal that Singaporeans do care, and deeply, about the environment. What was once a subject matter left to the experts is now one that sparks a national conversation about preserving Singapore's natural environment and keeping its rich biodiversity intact for the next generation. The survey findings also defy expectations of what Singaporeans are like. In a 2015 survey, they view Singapore society as kiasu (afraid to lose), competitive, materialistic, and self-centred; attributes that are contrary to the responses recorded, such as deeming deforestation unnecessary, even if it is for infrastructure and amenities that will greatly benefit them.