Yesterday (6 February), screenshots from Instagram user @sohyasauce's account were posted on Facebook page Zongino.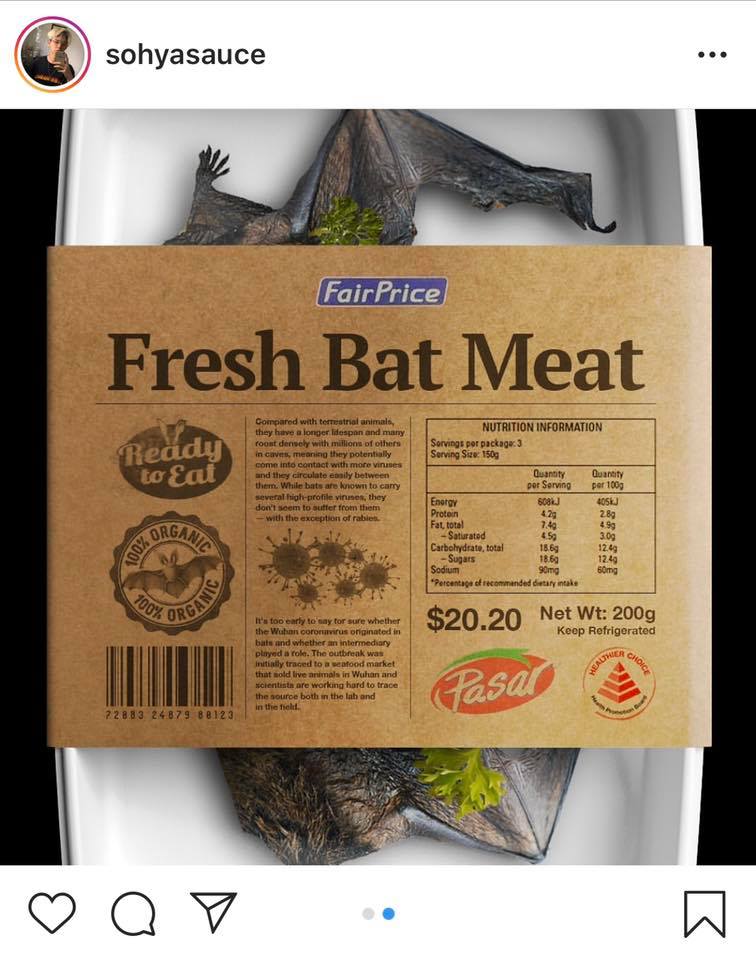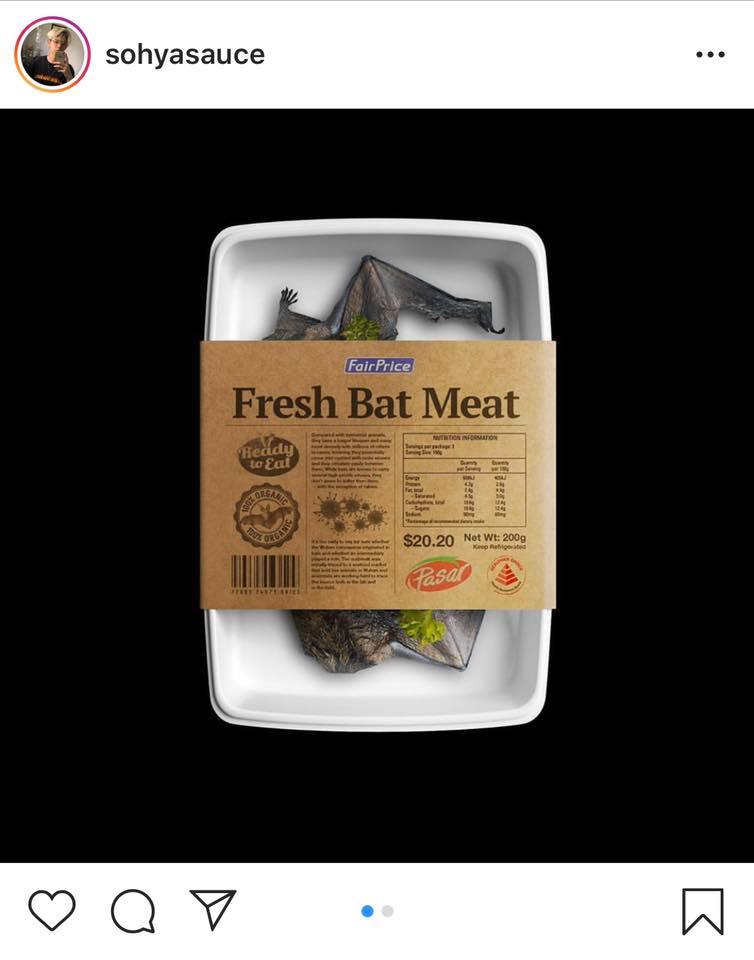 If one were to ignore the text saying 'fresh bat meat', you would have mistaken it to be a photo of a packet of chilled meat that you could get from a regular supermarket.
Look closer, though, and you'll notice a few details:
The FairPrice logo
The Healthier Choice symbol
The $20.20 price tag
The write-up on the novel coronavirus
In the original Instagram post (which has now been removed) by the image's creator, his caption reveals that he "made this in the name of fun" and in a moment of prophecy, "don't attac mi".
At time of publication, the Zongino post has garnered 63 reactions, 15 comments, and 145 shares.
While some have called it "creative" and found it funny, some have called it "terrible" and that it was done in "bad taste" – pun not intended.
With their name on the line, NTUC FairPrice themselves have come forward to address the post, calling it "fake news" and stating that it's a "wilful act of mischief" and "is especially insensitive given the current 2019 Novel Coronavirus situation".
FairPrice also advised individuals to avoid circulating the image, "to avoid any unnecessary confusion and offence".
Regardless, it's pretty obvious that the post as satire, whether or not you find it intelligent or insensitive.
What do you think about the image? Let us know!