We came across this photo being shared on Facebook:
The image shows Pepsi and Coca-Cola cans being peeled away to reveal that they were in fact beers covered with stickers that mimic soft drink packaging. The caption claims that supporters of the World Cup had found a new technique for bringing alcohol into football stadiums in Qatar.
Two days before the start of the FIFA World Cup, held in Qatar from 20 November to 18 December 2022, Qatari authorities and FIFA, the international governing body of association football had announced that they would be "removing sales points of beer from Qatar's FIFA World Cup 2022 stadium perimeters." While tourists are still able to obtain alcohol at bars in hotels and private clubs, as well as in designated FIFA fan zones and certain areas in stadiums, there have been reports that fans have found ingenious approaches to sneaking alcohol into the stadiums.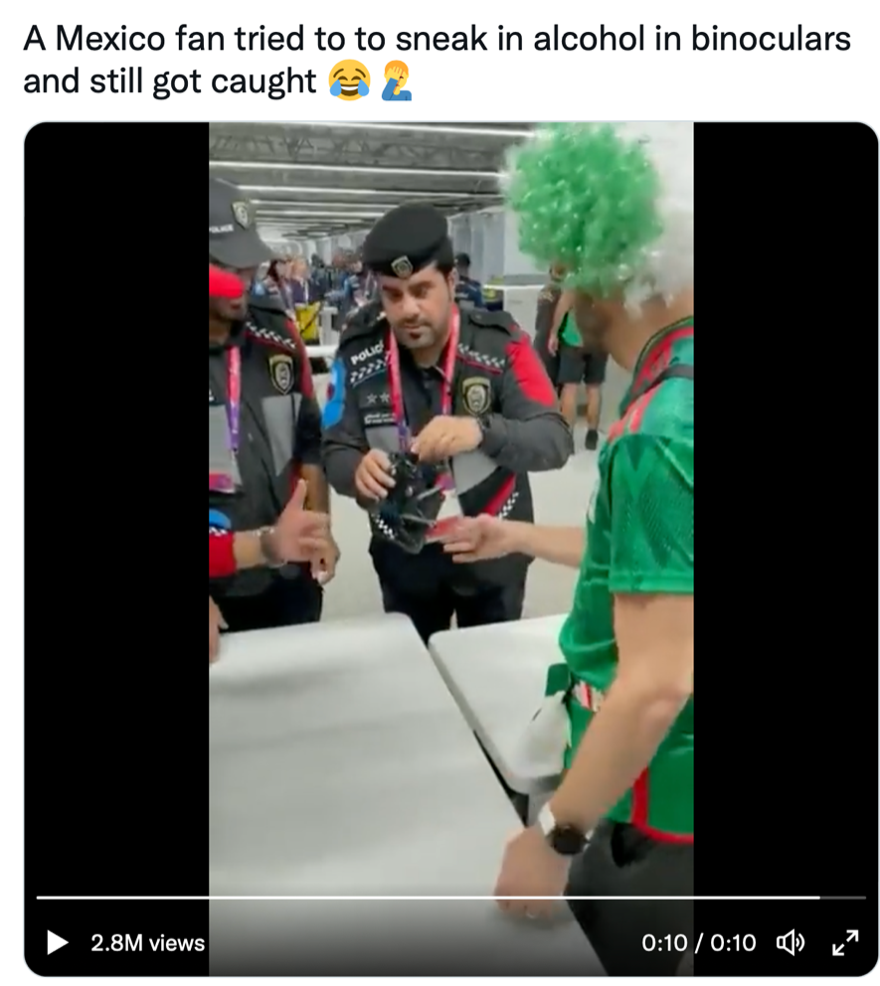 Indeed, a widely circulated video on Twitter showed security staff seizing what appeared to be a pair of binoculars turned into a secret booze bottle by a Mexico fan trying to get into his country's match against Argentina, giving beer goggles a whole new meaning.
When we conducted a reverse image search of the images of the cans being peeled away in the original post however, we found that while the photos had not been doctored, they were not taken in Qatar. The image of the "Pepsi" can emerged from Saudi Arabia where a smuggler who allegedly tried to smuggle 48,000 cans of Heineken beer, all disguised as Pepsi cans had been caught by Saudi authorities.
As for the can of "Coca-Cola"? When we conducted a reverse image search, we found that the picture had been shared as early as June 7 2022, long before the World Cup had kicked off.
Based on the available evidence then, the claim that fans have been smuggled beer disguised as soft drinks into stadiums in Qatar is false. Both photos are old and not related to the FIFA World Cup in Qatar. No recent incidents of people getting caught with disguised beer cans have been from Qatar so far.