[Editorial update: 7 August 2020, 3:30am] The author of the post has edited his caption to reflect "HongKong MTR station" instead.
–
We came across this Facebook post yesterday evening, which alleges that a particularly violent incident took place at Buona Vista MRT station.
While the author has since edited his caption, here's a screenshot of the original post before the edit: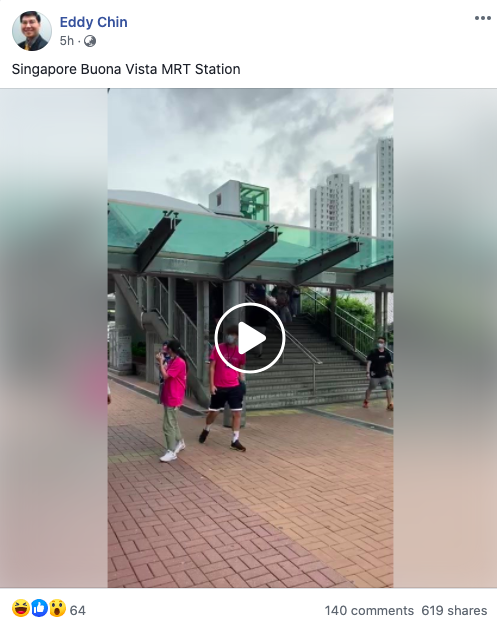 The 14-second long video shows two individuals, both wearing black caps and wielding large knives, attacking another individual at what looks to be a train station.
Below is the video that was uploaded, in case the post gets taken down:
Along with the video is the caption: "Singapore Buona Vista MRT Station", implying that this took place not just in Singapore, but at Buona Vista MRT station.
At time of publication, the post has been shared over 1,100 times.
Quite obviously not Singapore
Even if you've not been to Buona Vista MRT station, it's quite obvious that the incident very likely did not happen in Singapore.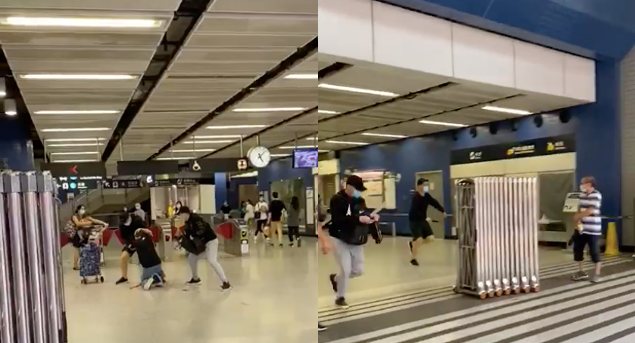 For one, the signboards within the station do not look like the ones we see in our MRT stations, nor at Buona Vista MRT station: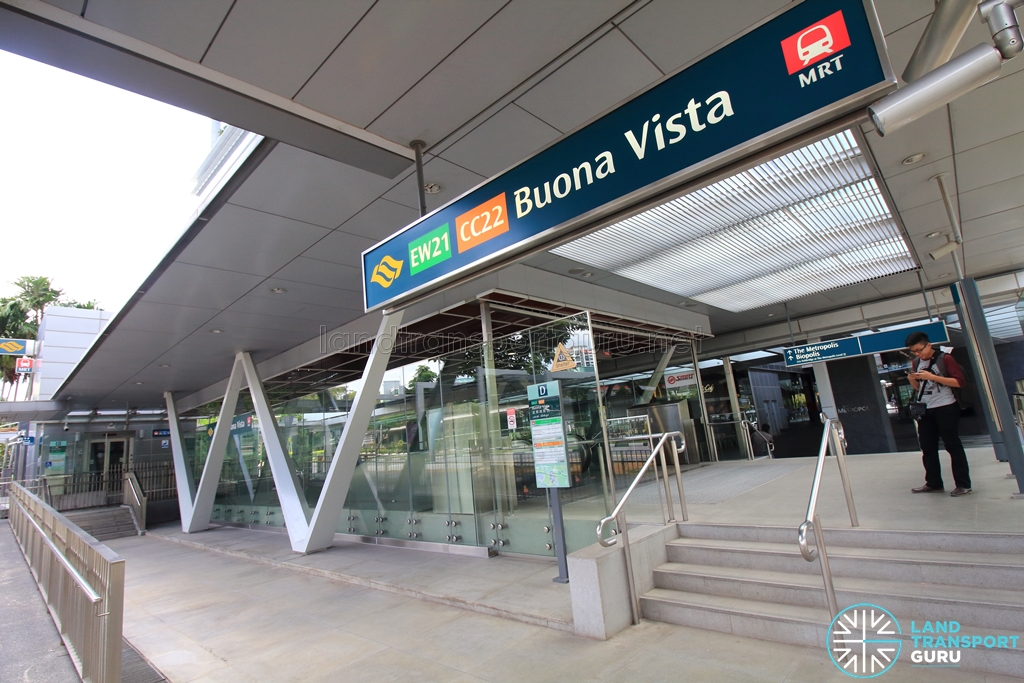 Although it's not very clear, we see a turquoise logo in the background of the video, which might indicate the line which the station serves. There are no lines in Singapore which use that colour.
Fortunately, many netizens quickly caught on to the fact that the claim that this incident happened in Singapore was false: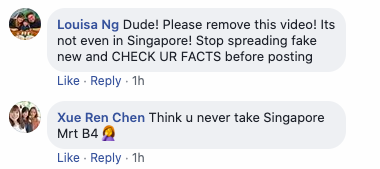 Several netizens have even offered the context of the video: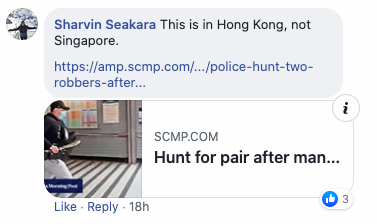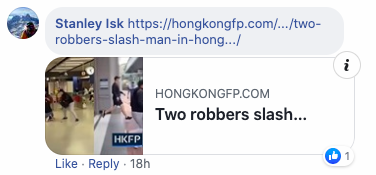 According to the report of the incident on the South China Morning Post, the two individuals were armed robbers who slashed a man and snatched a HK$270,000 (~S$47,700) Rolex watch from him. They were both holding 30cm beef knives.
The incident happened at Tai Wai MTR Station in Hong Kong, and Hong Kong police are still on the hunt for the perpetrators.
Therefore, we rate the claim that this incident happened at Buona Vista MRT station in Singapore as false.